Shalom Park Water Ski Site is, water ski lake located in Edmonton, Alberta, Canada. Shalom Park was built in 1985 and has been host to a multitude of events, including the Canadian Open Elite Event, the 1996 IWWF World Junior Waterski Championships, the Canadian Nationals Championships and a multitude of other events. Shalom Park is located 20 minutes away from the Edmonton International Airport (YEG), and a short drive from many Edmonton area attractions, including West Edmonton Mall, one of the largest shopping complexes in North America.
Tournament Details
Sanction #:

19IWWF01

SkiSite:

Location:

Shalom Park Water Ski Site, Leduc County, AB, Canada

Class:

Record Capability

Level:

Not Available

Rounds:

Slalom: 2, Trick: 2, Jump: 2

Div/Cat:

U21F;U21M




Website:

Spectator Info:

Competitor Info:

Tournament Info:

Directions:
Event Schedule
Dates currently shown as Tournament local time.
Tue 2
---
| | | |
| --- | --- | --- |
| | Official Familiarization | |
Wed 3
---
| | | |
| --- | --- | --- |
| | Official Familiarization Accreditation / Jury & Team Cap ... | |
Thu 4
---
| | | |
| --- | --- | --- |
| | Men Series 5 Slalom Prelims | Webcast |
| | Men Series 4 Slalom Prelims | Webcast |
| | Women Series 4 Slalom Prelims | Webcast |
| | Men Series 3 Trick Prelims | Webcast |
| | Men Series 2 Trick Prelims | Webcast |
| | Men Series 1 Trick Prelims | Webcast |
| | Women Series 3 Trick Prelims | Webcast |
| | Women Series 2 Trick Prelims | Webcast |
| | Women Series 1 Trick Prelims | Webcast |
| | Opening Ceremony | |
Fri 5
---
| | | |
| --- | --- | --- |
| | Women Series 3 Slalom Prelims | Webcast |
| | Women Series 2 Slalom Prelims | Webcast |
| | Women Series 1 Slalom Prelims | Webcast |
| | Men Series 3 Slalom Prelims | Webcast |
| | Men Series 2 Slalom Prelims | Webcast |
| | Men Series 1 Slalom Prelims | Webcast |
| | Women Series 3 Jump Prelims | Webcast |
| | Men Series 4 Jump Prelims | Webcast |
Sat 6
---
| | | |
| --- | --- | --- |
| | Women Series 2 Jump Prelims | |
| | Women Series 1 Jump Prelims | Webcast |
| | Men Series 3 Jump Prelims | Webcast |
| | Men Series 2 Jump Prelims | Webcast |
| | Men Series 1 Jump Prelims | Webcast |
| | Womens Trick Finals | Webcast |
| | Mens Trick Finals | Webcast |
Sun 7
---
| | | |
| --- | --- | --- |
| | Womens Slalom Finals | Webcast |
| | Mens Slalom Finals | Webcast |
| | Womens Jump Finals | Webcast |
| | Mens Jump Finals | Webcast |
| | Closing Ceremonies | |
Team Results
| Pos | Ctry | Slalom | Trick | Jump | Overall |
| --- | --- | --- | --- | --- | --- |
Canadian Team Member - Jaimee Bull
2018 Canadian Open Promo
2018 Canadian Open Freddy Krueger
2018 Canadian Open Nate Smith
Photos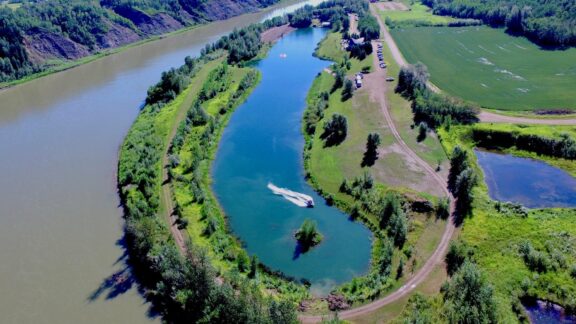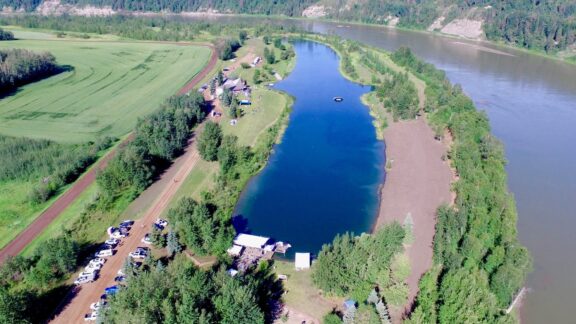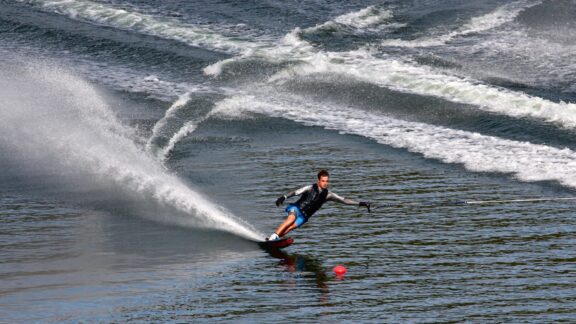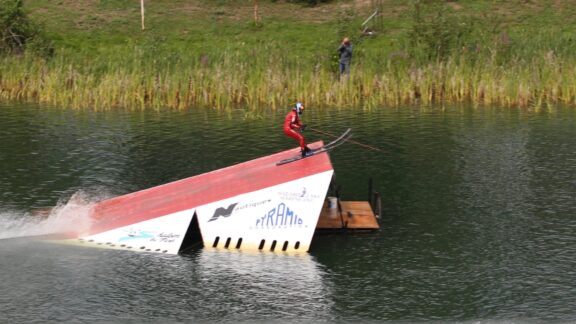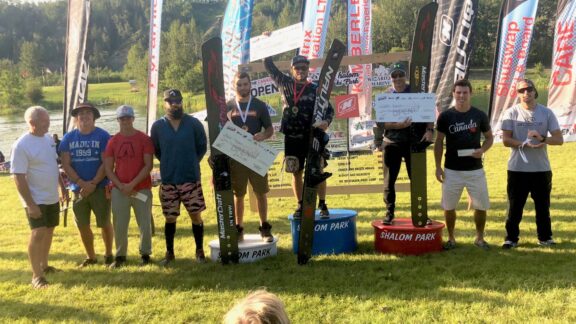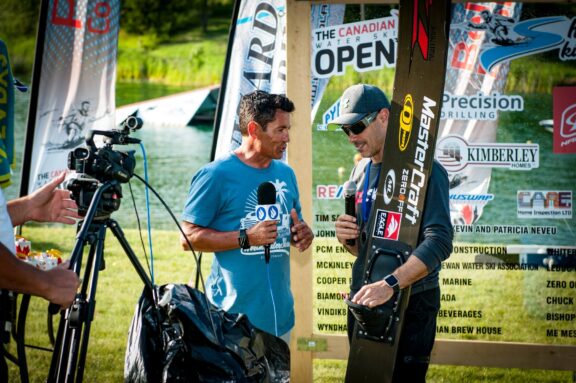 Gallery Photos