"Bigger, Better, & Beyond:2023 WWS Overall Tour Launch"
S0 GRATEFUL to our sponsors & donors that have given graciously to the WWS FOUNDATION
You all have made this TOUR COME ALIVE!
SO MUCH TO DO

#WWSOverallTour
WWS FOUNDATION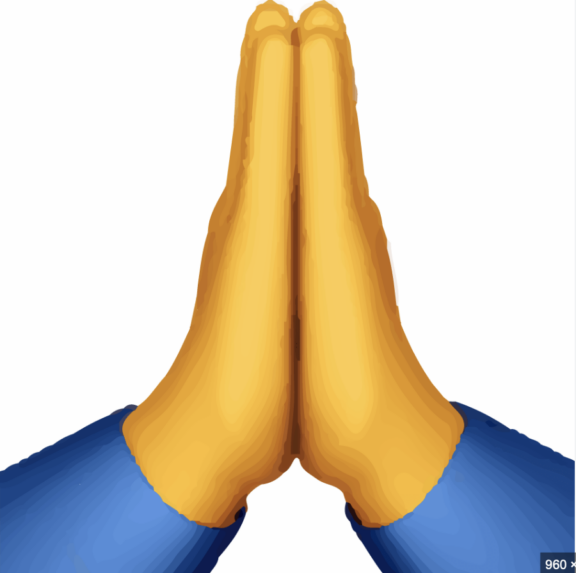 Records Fall & Champions Crowned
Records Fall & Champions Crowned At WWS Flordia Cup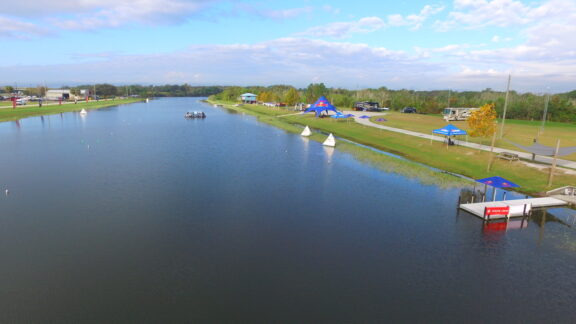 Here it is; 4 countries, 4 stops, 7 winners, 16 records, 2 Tour Champions, and 1 unbelievable year. The Florida Cup was the perfect cap to an unreal year. After an action-packed tour season, the Overall skiers pulled up to the record-setting shores of Ski Fluid, where most recently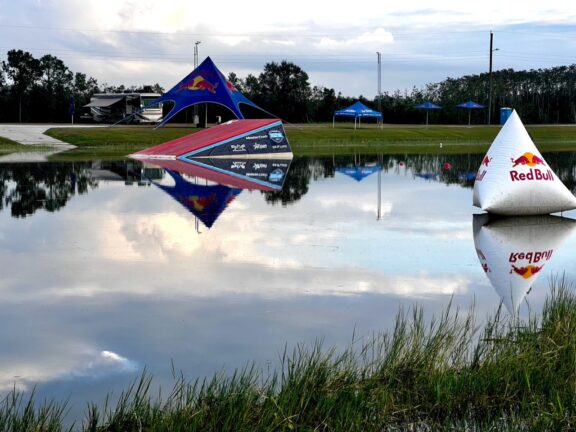 Jacinta Carroll became the first woman to jump 200ft, and Joel Poland and Dorien Llewellyn traded World Overall Records in 2021. Needless to say, expectations were high and the event did not disappoint.
Boasting the largest and most competitive female field a WWS event has seen, the Florida Cup was a staple as to how amazing the women's event can be with the likes of Regina Jaquess, Anna Gay, Hanna Stratslova, and Valentina Gonzalez making their
debuts. After having three different event winners this year, namely Paige Rini, Brooke Baldwin, and Kennedy Hansen, the question was if one of these three girls could become the first to win 2 titles in the same year. Unfortunately, Brooke, the tour leader heading into the event, sustained a back injury at the 3rd stop in Austria and was unable to compete. Nevertheless, the women put on a fierce battle from the onset of the preliminary round, with Regina breaking the WWS slalom record, finishing with a score of 1@10.25m, and Hanna breaking the WWS jump record, with a distance of 55.1m. Their performances were so strong in fact, that Kennedy would be knocked out of the event in the first round, thus, securing the Tour points lead and the WWS Overall Tour Title for Brooke Baldwin.
Heading into the women's final were, in descending order of placement, Hanna, Regina, Paige, and Anna. Beginning with trick, Paige and Anna were considered to be the strongest competitors, but due to a couple miscues, Paige fell early in her toe pass, leaving her in a sizable hole right out of the gate. Anna, on the other hand, showed her World Champion stature, setting a new WWS trick record with a score of 10350 points. Moving into slalom, with Hanna sitting on 8410 and Regina back a bit more at 7130 they both need to step up going into there strong events. Regina, largely considered one of, if not the best slalom skiers of all time, once again put on a clinic in the course, tying her record from the first round with 1@10.25m. Vaulting her into 1st place of the Overall race. Still, the fight raged on, as Hanna powered her way to a personal best in slalom of 0.5@10.75, knowing her strongest event was yet to come. 
Thus, moving into jump, Regina led, Hanna was close behind, and Anna rounded out the podium. All four women jumped exceptionally well, with Paige Rini putting on a spirited performance in an attempt to retake a podium place, and Regina's grit was on display with her solid jumping having only recently begun to truly recover from her ACL tear last year. But, it was Hanna who would not be denied, setting yet another WWS jump record, soaring 56.5m through the air, and thereby breaking Giannina Bonneman's 2 year withstanding Overall record. With all the action this year and the return of Giannina next year, the stage has been set for what could be the most exciting season of Overall skiing in history.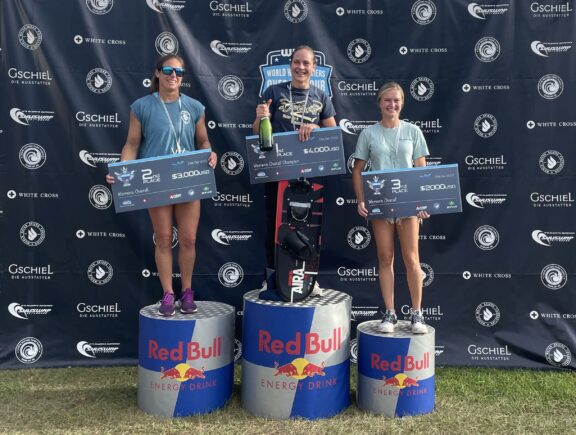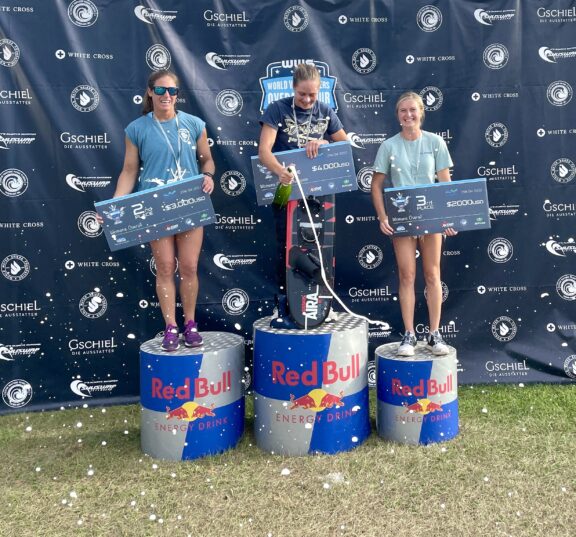 On the Men's side of the action, Dorien Llewellyn and Joel Poland once again looked to square off in their seemingly never-ending, heavyweight slugfest. With each of the Men having been to three stops, all 5 were guaranteed to make the finals, allowing for Dorien and Joel to push for high
scores in the first round, which they absolutely did. Dorien, being ranked an equal 2nd with Louie Duplan-Fribourg heading into the event, was the first of the two to complete a WWS Overall record-breaking round of 5@10.75m, 11060 points, and a 67.8m jump, which also happened to be a new WWS Jump record. Only 1 minute later, Joel would improve upon Dorien's score by a mere 5 overall points, with 5.5@10.75m, 11200 points, and a 67.1m jump! Thus, Joel would be the top seed in the finals, followed by Dorien, Martin Kolman, Edoardo Marenzi, and Tanguy Dialland, in that order.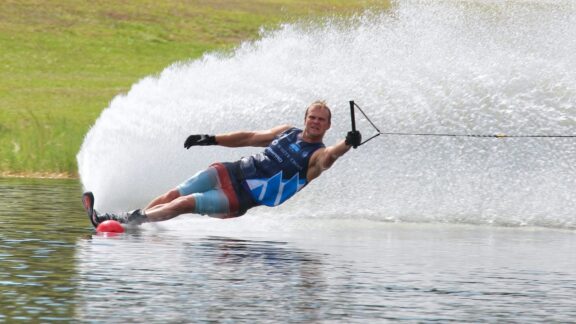 Also beginning with the trick event, Martin Kolman reminded everyone why he is the 2019 Overall World Champion with a blistering trick score of 11730. Still, Dorien kept himself well within striking distance with his own score of 11360 with Joel still to trick. After a slightly early fall in toes, the expectation was that Joel would fire back with his impressive flip sequence, but shockingly, Joel fell after his second flip, potentially eliminating him from the title race. Additionally, Edo proved himself to be a future title contender with a personal best of 10790. Then in the slalom event, Martin, who
had been seemingly struggling to find his form all year, picked the perfect moment to regain his winning ways, swerving to a solid score of 4@10.75m. Knowing that he was now the favorite to win the event, Dorien showed some nerves on his early passes but pulled himself together at the right time to power through the 10.75m line length, only to frustratingly fall at the final buoy. Yet, his score of 5.5@10.75m put him just 6 Overall points behind Martin and with his strength in jump, was a clear advantage to the Canadian.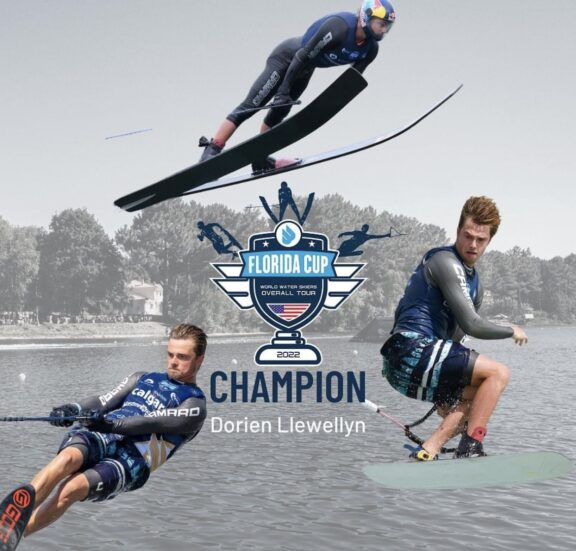 That being said, Martin would not go down without a fight. Despite only performing a 3/4 cut, Martin finished with the second-highest jump score of the round, an impressive 206ft jump, which Dorien would not beat after a 205ft first jump. Still, confident in his jumping, Dorien brought his cut later down the lake and boosted 219 and 220ft jumps to secure himself his first win of the 2022 season, finally able to stand atop the podium to spray the champagne. With these results, Dorien took sole ownership of the runner-up position in the tour standings and Martin found himself rounding out the podium in 3rd place, with Joel Poland's year-long success leading to his first WWS Overall Tour Title and the golden champions bib for the 2023 season.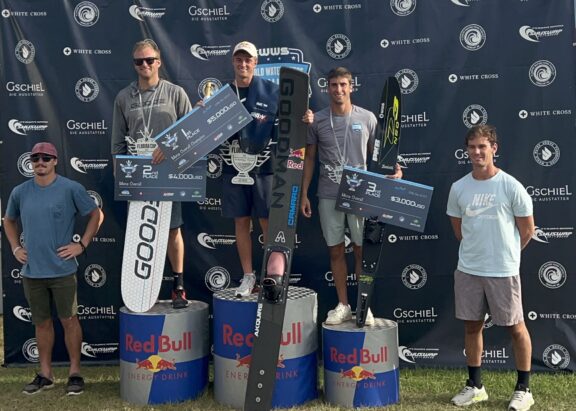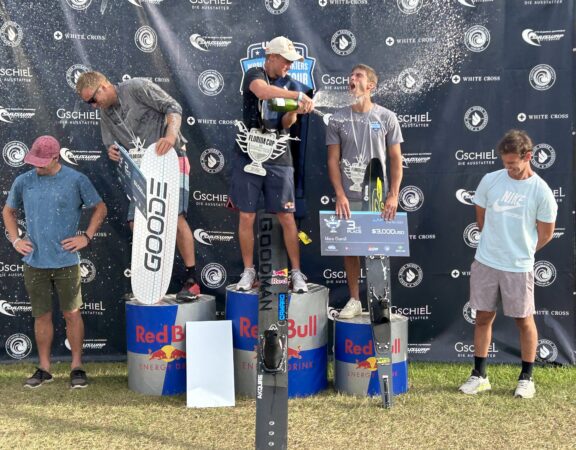 2022 Florida Cup Official Schedule and Running Order
The 2022 Florida Cup is only days away and we cannot wait to host the best Overall skiers in the world at Ski Fluid. They will be battling it out for event title, the tour title and some big paychecks!
The Men's Overall World Record was broken 3 times at Ski Fluid in 2021 and a past Women's World Overall Record was set at Ski Fluid several years ago. With the caliber of skiers we have on the entry list, there is a good chance more records will be set to finish the 2022 season in style.
The Overall Pros will be skiing their preliminary rounds alongside some top amateur competitors on Friday starting at 7:45am. The Overall finals (Top 4 Women and Top 5 Men) will be webcast live starting at 1pm on Saturday. If you live in the Central Florida area come out and watch…if not tune into the webcast (link on the tournament page).
A link to the full schedule and running order is below:
https://worldwaterskiers.com/wp-content/uploads/2022/10/2022-Florida-Cup-Running-Order-1.pdf
Looking forward to a great event and an awesome after party at Elixir downtown Orlando!
2020 MasterCraft Pro Recap
Last Friday and Saturday, some of the best skiing ever at a professional event was witnessed at Ski Fluid! On October 23rd and 24th the 2020 MasterCraft Pro presented by Action Water Sports took place behind the brand new 2021 Pro-Star…records were set, spectators were amazed and the event was a huge success.
Fifty of the world's elite skiers competed over two days in Men's Slalom, Women's Slalom and Men's Jump. The qualification rounds were hotly contested with a ton of personal best performances and 2 records…Manon Costard running 1.5@41 for a new European record and Felipe Miranda flying 233ft for his Chilean record.
After these 2 preliminary rounds the field was cut to the top 6 in each event to battle it out for the title on Saturday afternoon.
Men's Slalom came down to a 3 way run-off for first, with Freddie Winter, Nate Smith and Thomas Degasperi all running 5@41! Nate Smith prevailed in the run-off completing 41off for the 3rd time over the competition and scoring 1@43. Freddie Winter was a close second, only just pulling up short of 6 ball at 41.
Regina Jaquess once again proved her dominance in Women's Slalom taking the win ahead of relative new-comer Elizabeth Montavon in second and Manon Costard in 3rd.
The event culminated in the Men's Jump final which saw some amazing distances. First off the dock, team Fluid skier Jack Crictchley, launched his best jump ever and joined the 230ft club with 231ft or 70.4m. The rest of the field pushed hard all flying between 224ft and 229ft but no one could surpass his mark until the final skier off the dock. Freddy Krueger added the 2020 MasterCraft Pro Jump title to his resume on his second jump with 232ft eclipsing Critchley by only 0.2m! MasterCraft team skier, Taylor Garcia, rounded out the podium with 229ft for 3rd.
This event was sent live all over the world thanks to the WaterSki Broadcasting Company. With innovative camera angles, slow motion replays, dockside interviews, a panel of guest expert commentators and real-time audience competitions…the production rivaled shows by major sports networks and really brought the event to life for those at home.
If you missed it, head to our Fluid Events page or our WorldWaterSkiers club page for links to the full results and archived webcast.
A big thanks to the title sponsors of MasterCraft Boat Company and Action Water Sports along with all of the officials, volunteers and supporting sponsors:
Zero Off, Ski Fluid, WakeHouse.com, Connelly Skis, D3 Skis, HO, Goode, The Boarding School, Denali Skis, Ilmor, Johnson Propeller, GiveGo, Follow Ski Vests/Ropes, Stokes Skis, Edge Bindings, Radar Skis, Coble's Ski School, McClintock's Ski School, WhisperFin, Lead Wake, FlowPoint Method, Babes Boat Care.
Looking forward to the 2021 MasterCraft Pro!!
Regina Jaquess New Women's World Slalom Record 4 @ 10.25 metres Approved
The IWWF Tournament (3-Event Waterskiing) Council has approved Regina Jaquess (USA) new IWWF Women's World Slalom Record of 4 @ 10.25 metres set at the July Heat tournament at Isles of Lake Hancock, Winter Garden, Florida.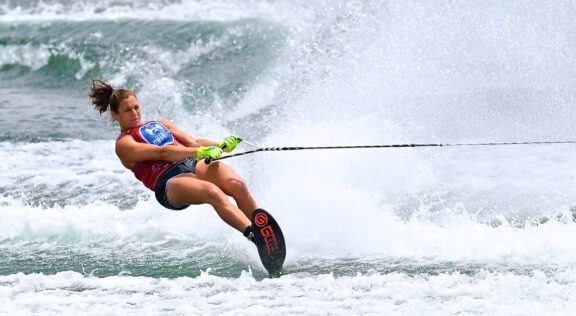 Regina Jaquess (USA)
Photo by Des Burke Kennedy
Regina Jaquess's 3.5@41off/10.25m World Record is Approved
Loudon, TN | December 7, 2016 – The International Waterski and Wakeboard Tournament Council announced yesterday that Malibu Boats team athlete Regina Jaquess' world record has been approved. The record was achieved behind Malibu's all-new Response TXi in its second tournament appearance on November 5, where Regina ran three and a half buoys at 41' off.
The Response TXi had its second debut at the Isles Junior Invitational tournament at the Isles of Lake Hancock Ski Club in Winter Garden, FL. The original Malibu TXi led the industry as the world's premier ski boat, with skiers setting 10 world records behind it. The new, second-generation TXi, however, is the sport's next legend. Skiers looking to set new personal bests will benefit from the new TXi's utter performance, flat wakes and consistent pull.
"I am very excited about the approval of the new world record behind Malibu's TXi," Regina Jaquess said after finding out about the status of her world record. "From day one, I knew the new TXi would allow me to push the limits. Without any interruption from the wakes, the TXi allowed me to continue to gain cross course direction when approaching each buoy. I'm super excited about this boat and the future it brings to the sport."
Malibu redesigned the T-cut Diamond hull with a wider bow, adjusted chines and angled strakes. The new and slightly larger TXi gives a better ride on the water with increased lift and a more forgiving wake while maintaining its stellar performance and laser-like tracking abilities.
"When you combine an outstanding, world-class athlete with a superbly designed boat, records can be expected to fall," said Malibu CEO Jack Springer. "I want to congratulate Regina and say how proud we are to have her as part of the Malibu team. I look forward to many more world records behind the all-new TXi in the future."
About Malibu Boats
Malibu Boats is the world's largest manufacturer of watersports towboats, owning over one-third of the worldwide market share. Malibu sells the Wakesetter, M235 and Response models — as well as the Axis Wake Research brand — through a global dealer network. With approximately 525 employees worldwide and three manufacturing facilities in California, Tennessee, and Australia, Malibu builds boats to help you live a #lifewithoutlimits on the water. [NASDAQ: MBUU] | @malibuboats | #thetruthisonthewater
CONTACT INFORMATION
Thomas Tedford | 865-657-3674 | ThomasTedford@MalibuBoats.com
IWWF selects Athletes of the Year 2015
Congratulations to Regina Jaquess and Adam Sedlmajer for being selected Athletes of the Year for 2015

[athlete athlete_name="regina-jaquess"] [athlete athlete_name="adam-sedlmajer"]