2021 WWS American Open Recap
As the 2021 Overall professional season comes to an end, the final battle did not disappoint. 5 of the Best Men's Overall skiers in the world faced off in what proved to be a challenging weekend. While the Ski Club of the Palm Beaches at Okeeheelee Park is typically known as one of the premier sites in the world, having hosted multiple World Championships of different levels, heavy rain on Friday for official practice, followed by extreme wind conditions throughout the tournament made for a difficult weekend of skiing. Nevertheless, Joel Poland, Dorien Llewellyn, Rob Hazelwood, Edoardo Marenzi, and Martin Kolman put forth their best to take home the American Open Crown.
In the end, Great Britain's Joel Poland completed the Overall sweep,
placing 1st in all three individual events en-route taking home the grand prize of Overall Champion. Close on his heels was Canada's Dorien Llewellyn, who narrowly finished second in each individual event, coming up just short to claim 2nd in Overall. Also from Great Britain, Rob
Hazelwood rounded out the podium as the 3rd place finisher in Overall, having exhibited an uncharacteristic fall in slalom, finishing 3rd,
while also taking the 3rd place in Trick, and finishing 5th in Jump. Italy's Edoardo Marenzi, an event dark horse, finished 4th in Overall and finally in 5th was Martin Kolman from the Czech Republic, who had an early fall in tricks and was never able to recover after.
The one-round final began Sunday with the trick event in strong winds between 15 and 20mph. Each tricker was forced to play strategy in terms of which run, to begin with, toes in the stiff headwind surprisingly being the
preferred option for every skier but Hazelwood. When asked why he started with toes, Dorien Llewellyn said, "I would typically only do toes in a tailwind, but I was worried the wind chop would make flips really difficult. Also, I saw that the headwind made ski lines really draining for Rob at the end of his run, so I decided the tailwind for hands was more important." In the end, Joel's high-powered runs were enough to take the lead coming out of tricks, finishing with a score of 11220 points. Dorien was just behind with a score of 11010, followed by Rob's 9310, Edoardo's 7830, and Kolamn's 6450.
After a set of recap interviews following the Trick event, the Slalom event started with improving conditions, but deceptively strong winds were still in effect once each skier began to round the buoys. Edoardo looked to be running 11.25, until biting off a little too much at 5 and finishing with 4.5@11.25. Kolman decided
to take a risk and position himself for an 11.25 tailwind, knowing he had much ground to cover after tricks. Unfortunately, the gamble did not pay off, as he ended up inside 5 and finished with 4@11.25. Joel Poland finished his set and stated, "It looks pretty nice from here and the lake still skis well, but man the wind did not make things easy. When I pulled out for my gate at 39 the wind just kept pushing me." All the skiers shared Poland's sentiments, only realizing just how difficult the conditions were when skiing through their first passes. Joel took the lead in the event with 2@10.75m, with Hazelwood and Dorien still left to ski. Knowing slalom was his strongest event, Rob was prepared to take the risk of running 11.25 in the tailwind, masterfully powering through the pass to set up at 10.75 in the headwind, which no other skier had been able to do. Unfortunately, Rob's fin skipped out of the water at the first buoy, and he finished with a score of 0.5@10.75. Finally, Dorien decided to play the long game in Overall and match Joel's 11.25 headwind pass. Having run 11.25, Dorien ran 1@10.75 in the tailwind, visibly disappointed that he had just let a great opportunity to gain points back on Joel on the table, but knowing he was still very much within striking distance for jump.
Finally, the Jump event experienced high-performance weather, with a beautiful headwind rolling down the lake just as the sun began setting. Despite the great wind, long distances were difficult to come by at Okeeheelee. Edoardo began the final discipline with an impressive 59.5m jump, followed by Martin Kolman's 60.7. Joel took to the water next and began his set with two underwhelming jumps, slipping on both, leaving all the pressure on his third and final attempt.
Seemingly pulling off a great jump, Joel looked disappointed with his 62.7m score, having become accustomed to seeing higher scores on the leaderboard. As the sun began to set behind the West Palm Beach trees, Rob Hazelwood could not find his footing on the ramp, slightly slipping on all three jumps to finish with a 58.1m leap. Then, with the sun almost completely out of view, Dorien Llewellyn took to the water with high hopes of capturing the American Open title with a 64m jump. Joel Poland looked on as Dorien opened his set with a 61.7m score, looking poised for more. But it was not to be, as Dorien followed up with back-to-back 62.2m jumps, and the Overall title was signed, sealed, and delivered to Great Britain's Joel Poland.
That wraps up the 2021 Overall Season! We would like to extend a BIG thank you to our sponsors and donors, we truly appreciate your passion to step up and back our vision in order to help the sport as a whole. Even though it is the off-season, there will be no resting. Bigger and Better is just around the corner for 2022. WorldWaterSkiers is excited to expand the "World Of Overall" to more events and open the door to new locations, which will be announced soon. So, stay tuned and be ready for more nail-biting action with the kickoff the WWS World Overall Tour.
The Heavy Weight Overall Battle Continues
The Heavy Weight Overall Battle Continues
The 2021 Overall World Championship title fight has been dubbed by many as one of, if not The Best Overall
competition of all time. With Joel Poland and Dorien Llewellyn maintaining World Record paces
throughout the event and Joel setting the new pending World Record in the preliminary round, viewers were completely captivated by the nonstop action. While Joel took home the Overall World Champion crown, the 2021 fight has not yet concluded, as the final Professional 3 Event tournament of the year looms, the American Open. The American Open will be held at Okeeheelee Park in West Palm Beach, Fl, on November 6-7, 2021.
Heading into the American Open, Joel Poland, GB, who showed his incredible form at the World Championships two
weeks ago, will feel confident that he can take the inaugural title. His CAN counterpart, Dorien Llewellyn, will be looking to get some semblance of revenge from the Worlds outcome, although he will be
coming off the Collegiate Nationals and will need to quickly revert to standard settings. Speaking of Collegiate Nationals, Dorien's teammate at the University of Louisiana Lafayette, Edoardo Marenzi, ITA will be making his WWS tournament debut as a potential spoiler to the title favorites. Marenzi will look to impress with his trick skiing, his flips being some of the best in the game. Moving along to other potential dark horses, Rob Hazelwood has certainly proven that he has the ability to take the title with his incredible slalom skiing, rock solid tricking and t
he potential to unleash a jump over 210ft.  Finally, the two former World Champions, Adam "Sledge" Sedlemajer  and Martin Kolman, both CZE, will look to show the young guns the importance of experience and tactics. Sledge has exhibited a resurgence in the last month, skiing nearly to his 2019 World Record pace just before the Worlds and Martin skiing amazing coming off a US Open win earlier this year.
With all the potential firepower on display, the American Open will be a testing ground to repackage the sport we love. Big plans will be executed to make this event the best for the Worlds' best skiers, at one of the most amazing sites in the World, The Ski Club Of the Palm Beaches.  The new trick judging format "EyeTrick" will revolutionize the way the trick event will be
looked at. This partnership will bring the progression of tricking to the forefront of the sport and with jump as the last event the crowd will be on its feet through the entire event. Will the youngsters keep the fire going, or will the former World Champions reclaim their throne? Come down to the shores of Okeeheelee Park to see who comes out on top and to meet these incredible athletes, or catch the finals live on Nov 7th from 2 pm on the WWS webcast.
Tough day today in Austria
Tough day today in Austria, especially with a tailwind like no tomorrow! As most overall competitions go, there is always drama. Unfortunately, with dangerous conditions, we opted to cancel the jump, instead only having a single-cut competition for the crowd. But today was mainly about seeding and vying for the individual event's high scores, which hold cash prize bonuses. Tomorrow the finals battle begins anew and with a forecast for great conditions, the performances should only improve! Check the Event Page for LIVE Webcast start time in your time zone.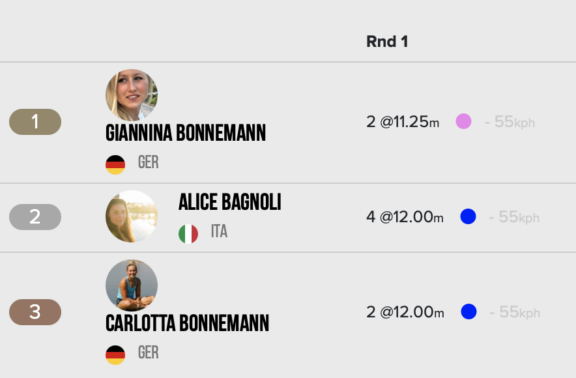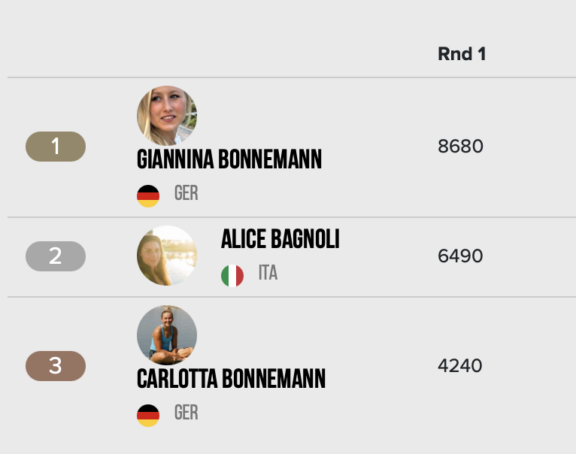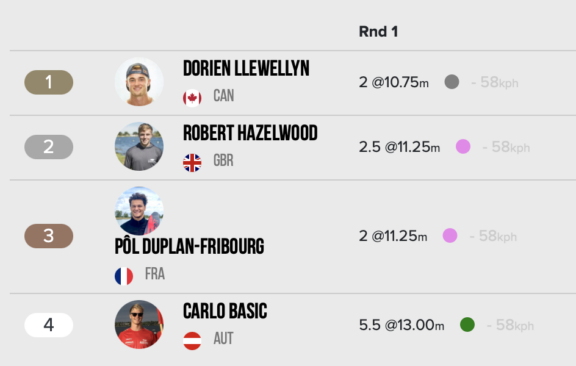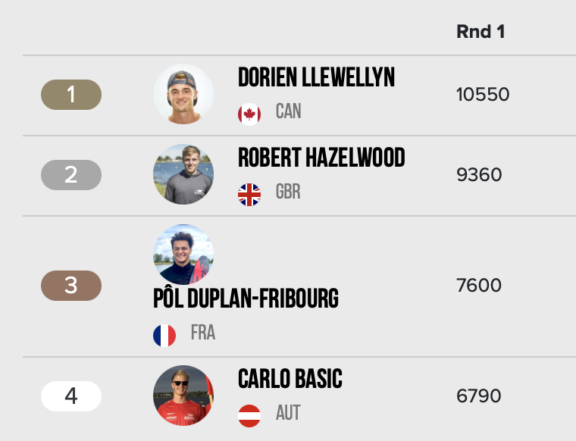 No Jump yet!
Dorien​ Robert​ Pol​ Carlo​ Giannina​ Alice​ Carlotta​
RAVENOL​ Camaro Watersports​ Akquire​ White Cross Québec​ Centre Nautique Pierre Plouffe Tremblant Inc​ kronehit​ Red Bull​
2021 Austrian Crown Is Up For Grabs
World Waterski Open takes place at Lake Plana in Fischlham, Austria
At the Austria stop of the World Waterski Open, the international water-skiing elite will compete in the disciplines of slalom, trick and jumping. Organized by Austria's most successful water skier, Britta Grebe-Llewellyn, the action-packed water sports event will take place on August 7 and 8 from 3 p.m. to 6 p.m. each day with free admission at Planasee in Fischlham, Upper Austria.
After 2020, the 55-year-old American by choice Britta Grebe-Llewellyn will bring international top athletes to her former home country for the second time for a top-class water-skiing event with the World Waterski Open. The event, scheduled for August 7 and 8, is the kick-off of a World Tour whose second stop will be in the USA at the end of the water ski season. At the premiere of the event last year in Steyregg, the crème de la crème of water skiers already showed how exciting and action-packed this type of competition is. This year, the Austrian stop will take place at Lake Plana in Fischlham, Upper Austria.
The athletes must prove their skills in the disciplines slalom, trick and jumping. Only the combination of these three water ski disciplines will be scored. Invited are the top women and men of the world ranking list, eight men (CAN, GB, CZ, UKR, FRA, AUT), as well as four women (GER, ITA). Once again, some of the world's best athletes are taking part, which promises an action-packed event and makes the fight for the podium even more exciting. Last year's two winners, Britta Grebe-Llewellyn's son Dorien Llewellyn and Germany's Giannina Bonnemann will also be back at the start to defend their titles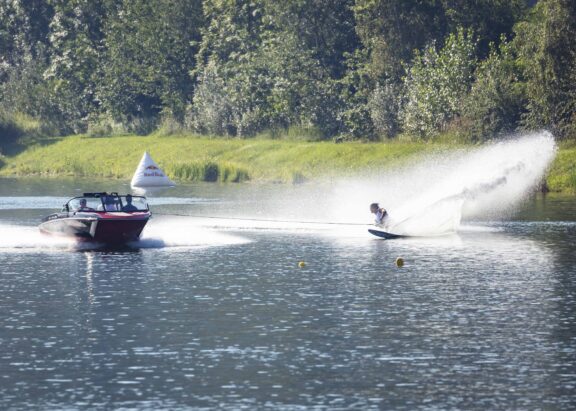 .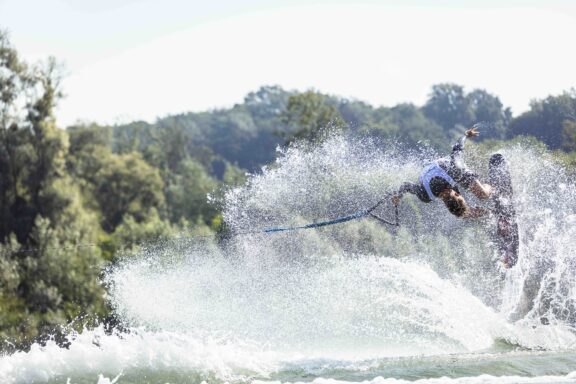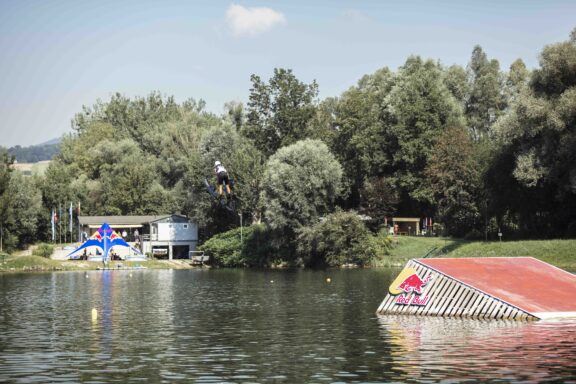 "We are trying to give wings to the sport of water skiing in Austria again and bring a breath of fresh air to Austrian water skiing and I believe with events like this, which are also exciting and entertaining for the spectators, this can succeed. An action-packed afternoon awaits the visitors", organizer Britta Grebe-Llewellyn is looking forward to the Austrian edition of the World Waterski Open.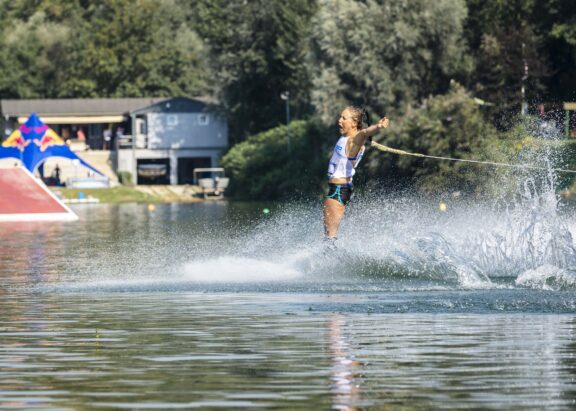 Sectators and fans will have the opportunity to experience the water action live on site. The competitions will take place on both days from 3:00 p.m. to 6:00 p.m. with free admission.
For full details of the Austrian Water Ski Open
---
World Waterski Open findet am Planasee in Fischlham statt 
Beim Österreich-Stopp der World Waterski Open misst sich die internationale Elite des Wasserschifahrens in den Disziplinen Slalom, Trick und Springen. Organisiert von der erfolgreichsten Wasserschifahrerin Österreichs, Britta Grebe-Llewellyn, findet das actionreiche Wassersportevent am 7. und 8. August von jeweils 15.00 bis 18.00 Uhr bei freiem Eintritt am Planasee im oberösterreichischen Fischlham statt.
Nach 2020 bringt die 55-jährige Wahlamerikanerin Britta Grebe-Llewellyn mit den World Waterski Open zum zweiten Mal internationale Top-Athleten zu einem Wasserschi-Event der Extraklasse in ihr ehemaliges Heimatland. Der am 7. und 8. August geplante Event ist der Kick-off einer World Tour, deren zweiter Stopp im September in Florida stattfindet. Bei der Premiere des Events im Vorjahr in Steyregg zeigte die Creme de la Creme der Wasserschifahrer bereits, wie spannend und actionreich diese Art des Bewerbes ist. Heuer findet der Österreich-Stopp am Planasee im oberösterreichischen Fischlham statt.
Die Athleten müssen dabei ihr Können in den Disziplinen Slalom, Trick und Springen beweisen. Gewertet wird nur die Kombination dieser drei Wasserschi-Disziplinen. Eingeladen sind die Top Damen und Herren der Weltrangliste, acht Herren (CAN, GB, CZ, UKR, FRA, AUT), sowie vier Damen (GER, ITA). Mit dabei sind wieder einige der weltbesten Athleten, was einen actionreichen Event verspricht und den Kampf um das Stockerl noch spannender macht. Auch die beiden Vorjahressieger, Britta Grebe-Llewellyn's Sohn Dorien Llewellyn und die Deutsche Giannina Bonnemann werden wieder am Start sein, um ihre Titel zu verteidigen.
Die Athleten müssen dabei ihr Können in den Disziplinen Slalom, Trick und Springen beweisen. Gewertet wird nur die Kombination dieser drei Wasserschi-Disziplinen. Eingeladen sind die Top Damen und Herren der Weltrangliste, acht Herren (CAN, GB, CZ, UKR, FRA, AUT), sowie vier Damen (GER, ITA). Mit dabei sind wieder einige der weltbesten Athleten, was einen actionreichen Event verspricht und den Kampf um das Stockerl noch spannender macht. Auch die beiden Vorjahressieger, Britta Grebe-Llewellyn's Sohn Dorien Llewellyn und die Deutsche Giannina Bonnemann werden wieder am Start sein, um ihre Titel zu verteidigen.
"Wir versuchen dem Wasserski Sport in Österreich wieder Flügel zu verleihen und frischen Wind in den österreichischen Wasserschi-Sport bringen und ich glaube mit solchen Events, die auch spannend und kurzweilig für die Zuseher sind, kann das gelingen. Hier wartet ein mit Action vollgepackter Nachmittag die Besucher", freut sich Organisatorin Britta Grebe-Llewellyn auf die Österreich-Ausgabe der World Waterski Open.
Zuseher und Fans haben die Möglichkeit, die Wasseraction vor Ort live mitzuerleben. Die Bewerbe finden an beiden Tagen jeweils von 15.00 Uhr bis 18.00 Uhr bei freiem Eintritt statt.