The Ultimate Showdown of the World's Best All-Around Water Ski Athletes:
FOR IMMEDIATE RELEASE
WWS Florida Cup Tour Final at Ski Fluid
The Ultimate Showdown of the World's Best All-Around Water Ski Athletes:
Date: August 22, 2023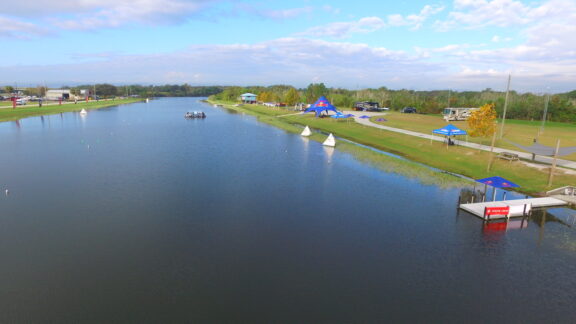 Ski Fluid, Florida: The excitement is building as water skiing enthusiasts from around the world gear up for the grand finale of the WWS Florida Cup Tour, set to take place at the iconic Ski Fluid from September 1st to 2nd. This thrilling event promises to be an electrifying spectacle of athleticism, skill, and camaraderie, as the best water skiers from across the globe converge to compete for glory and honor.
Owned by the legendary skier Kyle Eade, Ski Fluid provides the perfect backdrop for what's expected to be a record-breaking event. The WWS Florida Cup Tour Final will be a Pro-Am-style competition, bringing rising stars together with elite Overall skiers, resulting in a breathtaking showcase of talent.
General admission is FREE
Preliminaries Friday – Sept 1st, 9 am-4:30 pm
Finals Saturday -Sept 2nd, 1 pm-4 pm – Livestreamed
VIP TENT ACCESS – FINALS Only on Sept 2nd, 12 pm-4 pm 
After Party Lake Side – for Athletes and VIP guests – All links and details at the bottom
Breaking Boundaries and Setting Records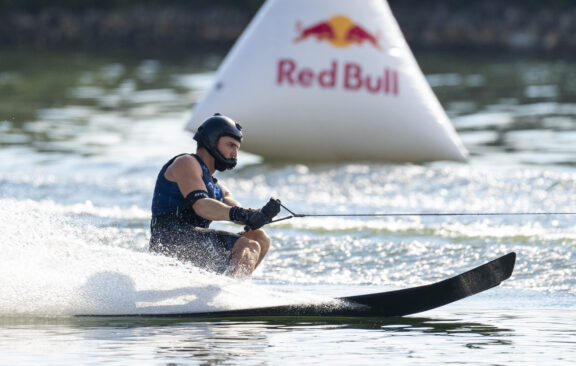 The stakes are high as participants seek to etch their names into the annals of water skiing history. Previous tour stops have been dominated by exceptional athletes who have pushed the limits of the sport. Among them is Joel Poland from Great Britain and Giannina Bonnemann from Germany, who has been unstoppable this season, claiming victory at all three prior events. Their consistent performances make them formidable contenders.
Louis Dupont FRIBOURG from France has also been a force to reckon with, with a record-breaking jump at the Lacanau stop, plus a trick record at the Calgary stop. Edoardo MARENZI from Italy has consistently impressed with podium finishes, while Felipe Miranda and Martin Kolman, both world champions, join the field for this climactic event. Despite being siding this season with an ankle injury, Dorien Llewellyn is determined to make a comeback, adding another layer of anticipation to the mix.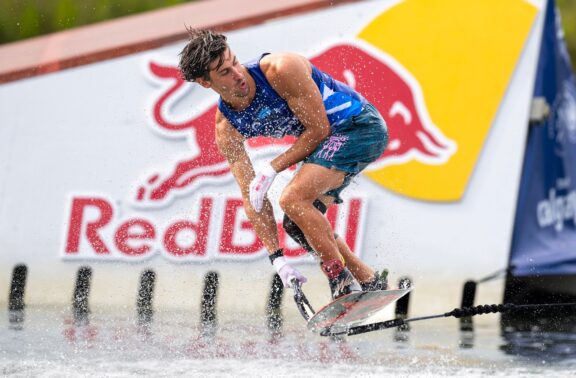 The Women's Challenge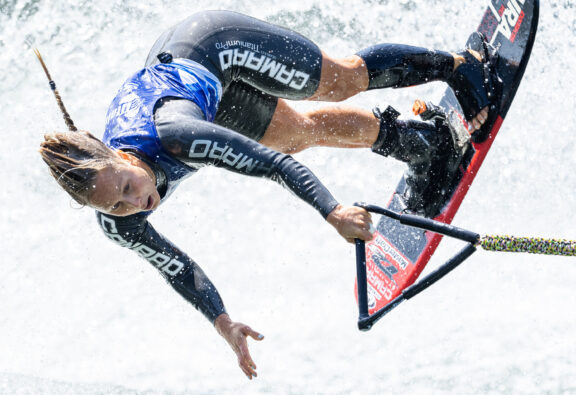 On the women's side, Giannina Bonnemann's unwavering mastery of tricks has given her an edge at every stop. Hanna Straltsova's record-setting jump in Calgary showcased her immense potential, and Aliaksandra Danisheuskaya's consistent performance placed her in contention for the top spot. The field also includes Paige Rini, Regina Jaquess, and Anna Gay, each capable of dethroning Giannina's reign.
A Weekend of Thrills and Entertainment
The WWS Florida Cup Tour Final kicks off on Friday, September 1st, with amateurs and emerging talents competing alongside elite skiers. The Pro skiers will follow, showcasing their skills based on the WWS Overall Tour Standing. The top contenders will advance to Saturday's Overall Finals, a 3-hour adrenaline-packed showdown featuring slalom, trick, and jump disciplines.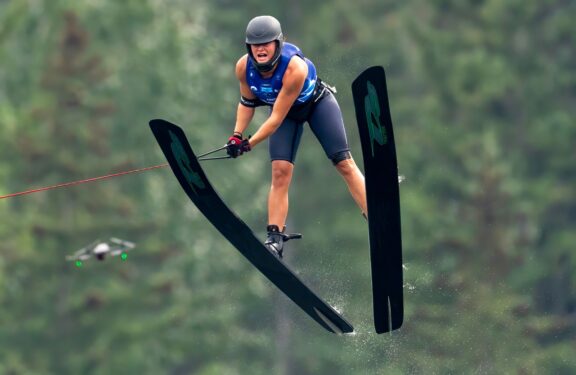 As the dust settles, the WWS Florida Cup results will be integrated into the tour rankings, unveiling the 2023 Women's and Men's Tour Champions. The coveted titles will be awarded to the skiers who have proven their mettle in this fierce competition.
Join the Excitement in /VIP TENT
Spectators are invited to witness this thrilling event firsthand, with free access to the general public. However, for the ultimate experience will be hanging out with the Pro Athletes in the Red Bull Tent during the event – VIP tent offers the best seats in the house. With a minimum donation of $40 to WWS, attendees can enjoy appetizers, drinks, and the chance to make lasting memories with the world's best athletes at the afterparty lakeside 5 pm -7 pm #PRICELESS
For those unable to attend in person, the Finals on Saturday, September 2nd will be webcast over a live stream from 1 pm – 4 pm, ensuring that fans around the world can be part of the excitement. Don't miss this opportunity to witness history in the making and support these remarkable athletes as they vie for water skiing supremacy.
For more information and to stay updated on the WWS Florida Cup Tour Final, scan the QR codes, and Livestream click the Tournament Page below
VIP TENT ACCESS FOR THE FINALS
Only on Sept 2nd, 12 pm-4 pm
After Party 5 pm – 7 pm
appetizers and drinks with a minimum DONATIONS to WWS – $40
or Please email to be added to the VIP LIST 
"Bigger, Better, & Beyond:2023 WWS Overall Tour Launch"
S0 GRATEFUL to our sponsors & donors that have given graciously to the WWS FOUNDATION
You all have made this TOUR COME ALIVE!
SO MUCH TO DO

#WWSOverallTour
WWS FOUNDATION