The Yarra claims it's victims once again at this year's Moomba Masters in Melbourne Australia. The weather was ideal and the river was as good as it could possibly be. Still some incredible skiing from the best skiers in the world in competing for the prestigious Moomba Masters title.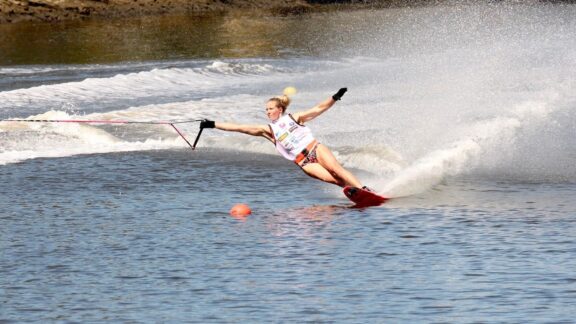 Whitney McClintock showed her confidence on the river and took out the top spot for the women's slalom. Australia's Jacinta Carroll is still on fire setting a new course record which was previously hers at 56.7m. She sets the new course record at 57.5m which she will be gunning for in each and every round to take out the crown.
On Freddy Krueger's first attempt, he went straight out the front with the incredible role to save himself – almost landing in skiing position. Incredibly Freddy follows up with a 68.5m to take away the top position over Canada's Ryan Dodd. After Freddy crashing in front of Ryan, Ryan takes it easy to feel out the river giving it the respect it deserves. The next round should be an all out battle.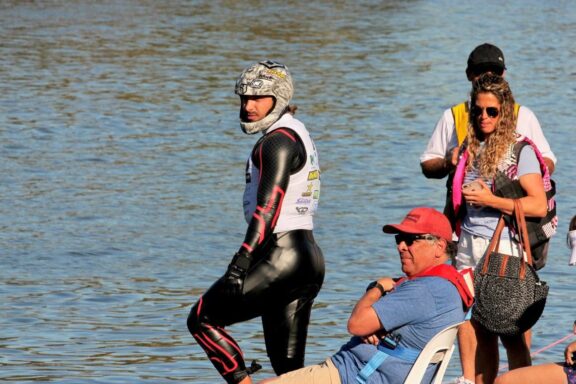 The first round of night jump was an incredible spectacle. In total darkness and with fireworks going on during some of the event, Jacinta Carroll skiing against the men takes out the win for the night.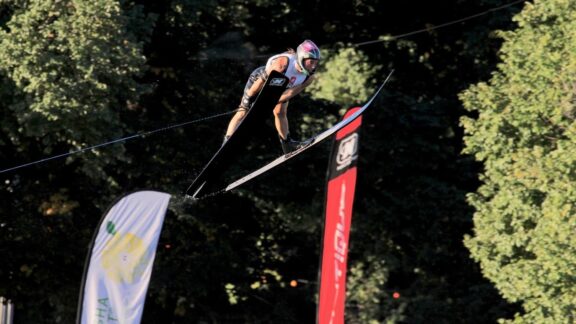 Check out Tournament Page with all the results a link to the live webcast and check out all the photos on our Facebook page.
---
PostTags:

Credit:

WWS
---