Llewellyn breaks World Overall Record Twice!!
This past weekend Dorien Llewellyn rewrote the record books setting 2 pending World Overall records in consecutive rounds at the Fluid Fall Record event.
Dorien has come close to this record a number of times but to perform all 3 events at this level in the same round of the same competition is intense and there is little room for error. On Saturday the 4th September, Dorien began his quest by tricking 11610, followed by slaloming 2.5@39. In Jump, he needed 225ft and on his second jump launched a massive 230ft leap for pending record number one!
In the second round his jump and trick score was down a little with 224 and 11010 so he needed a big slalom score. In champion fashion he ran a clean 39off pass and got 1@41 for pending record number two!
Congratulations to Dorien and all the best for a successful World Championships next month.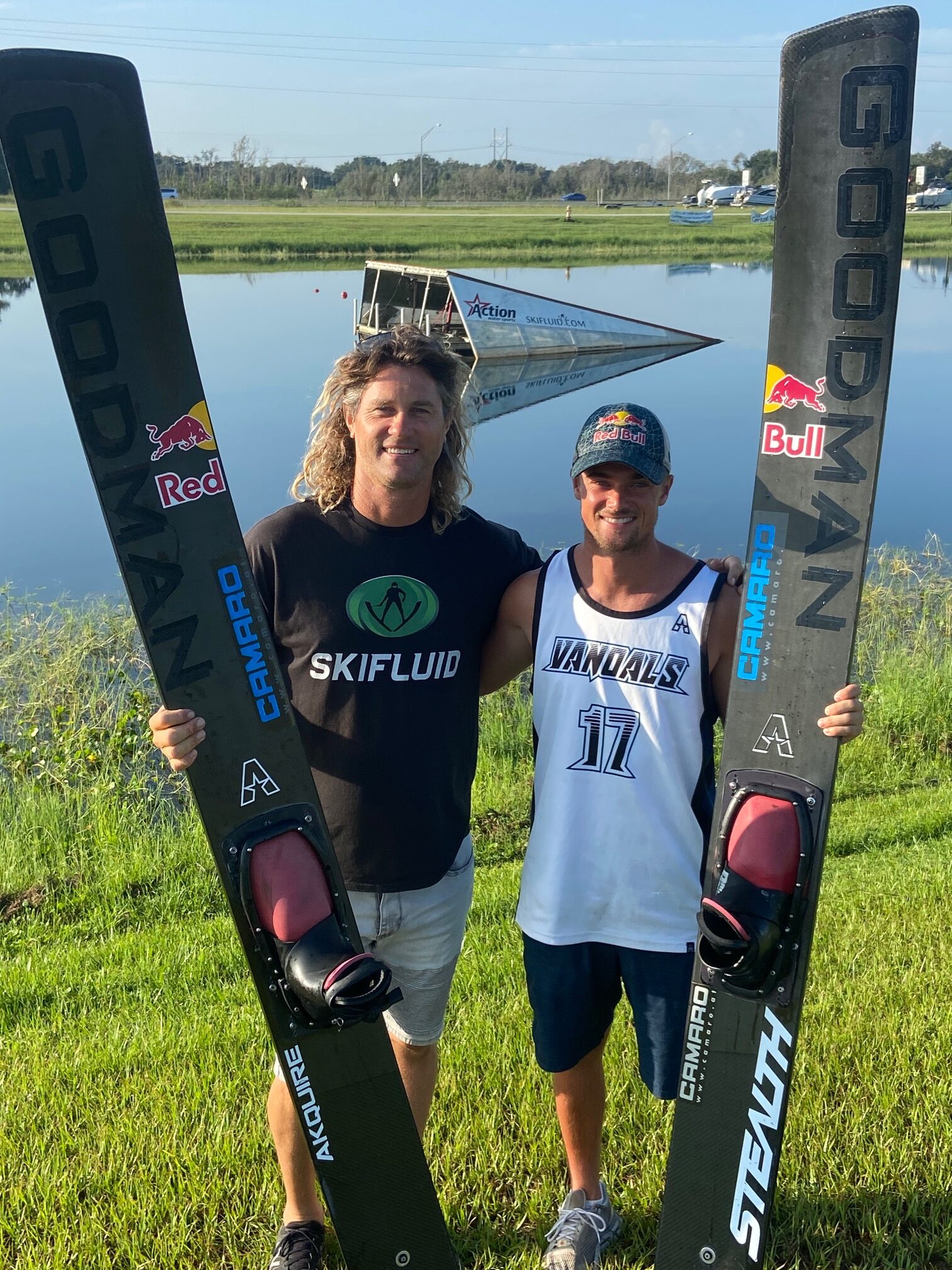 ---
PostTags:

@jaretllewellyn | #flyfurtheratfluid | Dorien | dorien jump RedBull | Dorien Llewellyn | dorien slalom RedBull | dorien trick RedBull | fluid | jump | Kyle Eade | mastercraft | mastercraft boats | Overall | records | ski | Ski Fluid | skifluid | slalom | trick | Tricks | Waterski World Championship | world record | WorldWaterSkiers | WWS

Credit:

Kyle Eade

Source:
---