2018 kicks off with the Latrobe City International Open
The stage is set for the beginning of the 2018 pro Waterski season at the Latrobe Valley Waterski Club on Lake Narracan in Yallourn, Australia. The first event of the year will showcase the top Slalom and Overall skiers from all over the world. In addition to the pros, Australian youth skiers will be competing in a last chance qualifier for an invitation to the prestigious Moomba Masters next weekend in Melbourne, Australia.
Not all of the top skiers were able to arrive for the event. Among them was Felipe Miranda. The reigning World Champion in Overall could only secure a flight to New Zealand before being stopped due to problems with his VISA. The situation should be easily resolved by Moomba, yet his presence will be missed at Latrobe.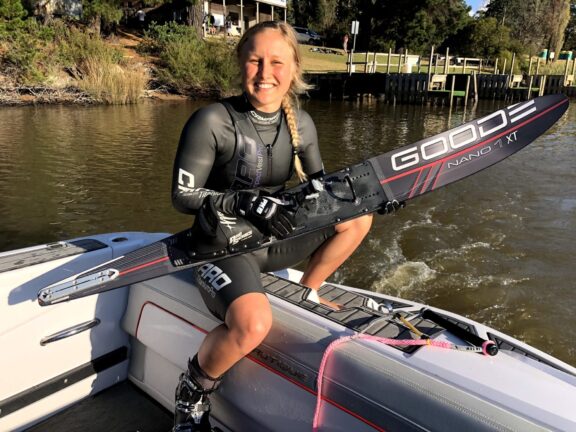 Many of the pro skiers have arrived over the last three days and have been getting accustomed to the site. Both veterans and rookies alike have commented on the quality of the lake, which offers a soft feel to the water. Yet, there are some challenges as well. While great scenery, the high rock walls on the end of the lake produce some backwash waves, which are noticed the most in Jump. The pros were not phased in the slightest by any potential challenges as the local club has been instrumental in planning everything down to the optimal boat paths to ensure the best conditions possible. After finishing up on the water, Dorien Llewellyn was tired from jet lag, but in good spirits for the weekend. "I'm just so pumped to be in Australia for the first time," he said, "I can't wait to see how everyone is skiing and get back to competing against the best in the World."
The event begins at 9:15 AEST (Australian Eastern Standard Time) with Slalom, followed by Tricks, and finishing the day with Jump and a 3 pass slalom challenge.
---
PostTags:

Credit:

WWS
---