Latrobe City International Finals Recap
Just like that, the first event of the 2018 season has come to an end. The final day of competition brought great weather and solid skiing. Men's slalom was filled with excitement, with a couple big crashes and multiple skiers running deep into the 10.25-meter line.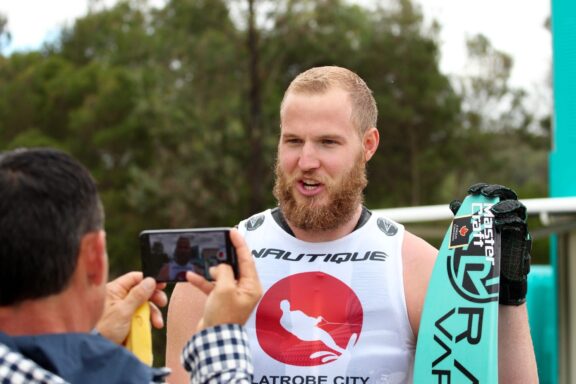 Freddie Winter started off the trend with 3.5 buoys at 10.25. Winter was only the second skier on the water, giving the rest of the field a big challenge to surpass his score. Will Asher was first, finessing his way through 10.25 before barely missing 6 ball, leaving him in the lead. Asher would hold the lead despite valiant efforts from the rest of the field, including a 2 at 10.25 from Nick Adams and Stephen Neveu's score of 3 at 10.25. In the end, Nate Smith, last off the dock, displayed nerves of steel running 5 ½ buoys at 10.25.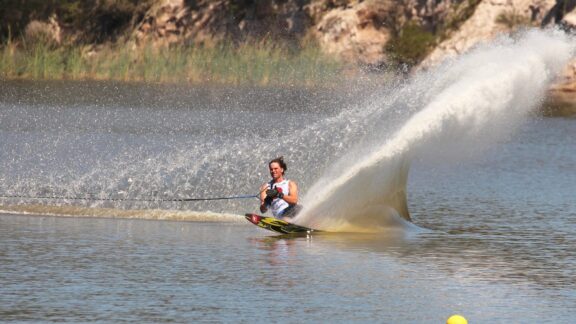 Women's Overall took a dramatic turn during the trick event. While all three women put up quality slalom scores, Giannina Bonneman had an early fall in her second trick pass, her hands pass. Giannina fell on third 540, the handle just slipping through her hands as she completed the spin. Jacinta Carroll took full advantage of the opportunity, moving up into 2nd place. Meanwhile, Natalia Berdnikava held firm to her position as Overall favorite, winning the event on her first jump.
On the contrary, the two-man race for the Men's Overall title came down to the wire. Despite taking an early lead with wins in both Slalom and Trick, Dorien Llewellyn left the door open open for Joel Poland to make a comeback in Jump. Llewellyn looked solid, yet unsatisfied with his 58.7-meter jump and had to watch Poland chase down a score of 61.9 meters in order to take the title. Poland put up a new personal best of 59.7 the day before and looked to be capable of taking the title. After his second jump of 58.4 meters, the whole event came down to the last jump. The crowd fell silent as Poland came off the top of the ramp, waiting to see whether his jump would be enough. As the score came through, Dorien threw his hands up in triumph and breathed a sigh of relief, he had won the Latrobe City International Overall.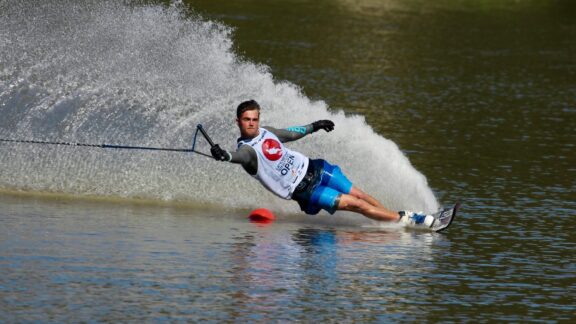 The skiers will take some time off to recuperate before getting back on the water in preparation for the Moomba Masters starting Friday, March 9 through Monday, March 12. Moomba has always been a favorite for skiers all around the world. Be sure to follow all the action here on World Water Skiers and on the web cast.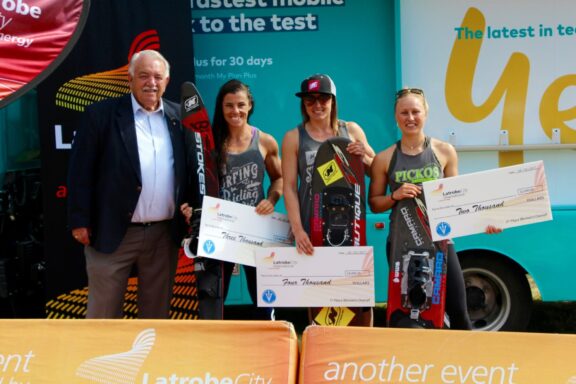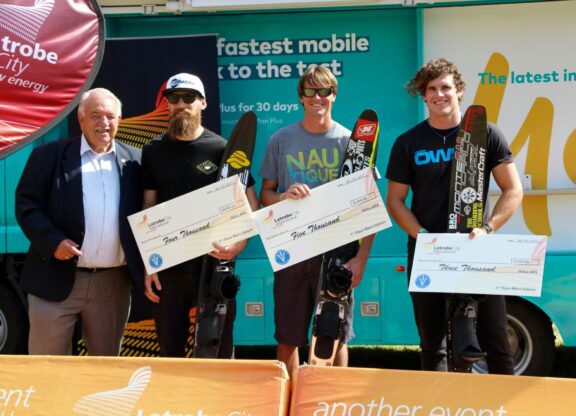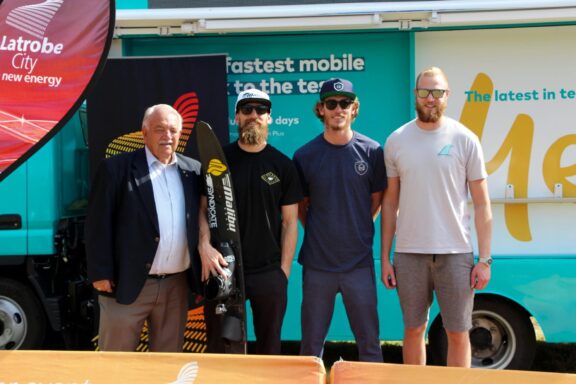 ---
PostTags:

Credit:

WWS
---