Lacanau Cup Kicks Off This Weekend!
This coming weekend, the Lacanau Ski Club will bring together the world's best slalom and overall skiers. Slalom superstars such as World Champion and World Record Holder Nate Smith, Dane Mechler, Jon Travers, and Moomba Master's Champion Vennessa Vieke. On the Overall end, the event will feature current World Champion and World Overall Record Holder Joel Poland, the Former World Record Holder and World trick Champion Dorien Llewellyn, as well as Brooke Baldwin and Paige Rini, who will both be looking to make their mark in the Overall World Tour over the weekend. The Lacanau ski club, one of the premier sites in the world, has put on countless international events, and the site claims the 1st 230-foot jump by Jaret Llewellyn (CAN), 1st run over 12,000pt by Nicolas Le Forestier (FR), and 1st full 10.25m by Jamie Beauchesne (USA) performed in a pro event.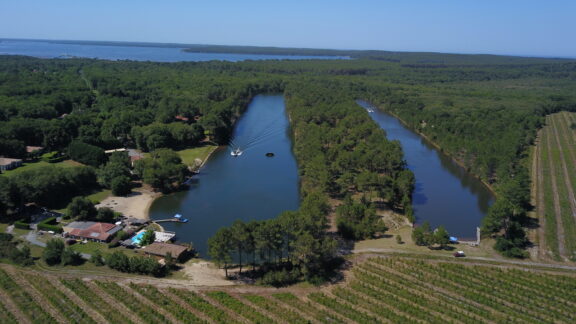 The Lacanau Ski club is a world-renowned ski school run by European superstars, Geraldine Jamin and Christoff Duverger. The club
facilities include a full pro shop, on-site villas for rentals, and a high-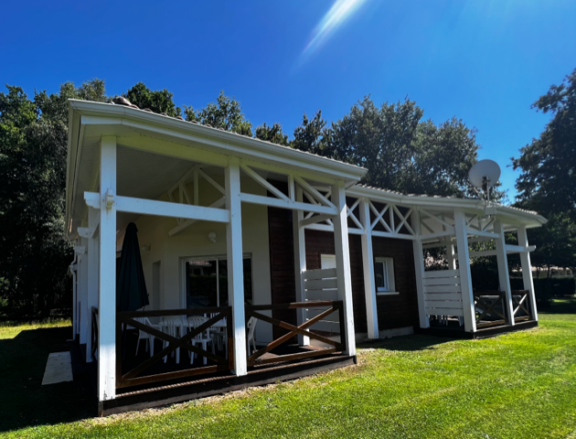 end restaurant with fresh food and ingredients provided daily. In fact, you may never want to leave this oasis of a
ski club. Yet, if you want to venture outside of the ski compound, the beach is 10 minutes away and the town of Lacanau has bursting nightlife energy. In the water ski world, this is a bucket list item that will leave you wanting to come back time and time again!
The Lacanau Cup is the launch of the 2022 season for the overall skiers. WorldWaterSkiers (WWS) is proud to have partnered with the Lacanau Water Ski Club and the professional slalom event being held in conjunction with the first Overall Tour Stop. Combining the two events will be one of the biggest
payouts the sport has seen in a decade, Totaling $62,500 – with $37,000,- for Slalom on the PRO-AM side + $25,500 going to the Overall skiers, plus points towards the tour rankings and Year-End TOUR BONUSES.  Lacanau Ski Club partnered with World Water Skiers to utilize the EMS hub built by WWS, giving clubs and federations novel technology to promote better the sport we all love. The unity on display over the course of the weekend will be a beacon of the potential for the sport to reach larger fan bases together. Moreover, the prospects of the congregation between the world's best slalom skiers, along with the reintroduction of the Overall World Tour is something that no water ski enthusiast is going to want to miss. So be sure to check the schedule on the Lacanau Cup event page for all the details like Live streaming or scores. 
---
PostTags:

Akquire clothing | Alberta | Brooke Baldwin | camaro wetsuits | cash prize | Centre Nautique Pierre Plouff | dane Mechler | Dorien Llewellyn | Dream Makers | Edoardo Marenzi | eye trick | Felipe Miranda | Gschiel | HO Ski- Syndicate | Jaret Llewellyn | Joel Poland | Jon travers | Kelsey truck and trailer | Lacanau Cup | Louis Duplan | Malibu Boats | Malibu Open | Martin kolman | Nate Smith | Nicolas le forestier | Overall Tour | Pol Duplan | pro event | Pro Tour | Red Bull | Rob Hazelwood | Shuswap ski & Board | Sportimmo | sporting events | sports service | Tanguy Dailland | vennessa Vieke | Vern Oberg Fund | waterski | White Cross | White Stone | World Cup | World Tour | WWS Overall World Tour

Credit:

Team WWS

Source:
---