Anyone who had the privilege to know Kreg could see he had a huge heart, because he wore it on his sleeve. His faith in God has always been deep and in recent years he was sharing his faith to help others, who were looking for spiritual guidance.
Kreg was one of the most talented athletes, not only on the water, but in any sport you asked him to try. During the height of the professional waterski tour, Kreg was the most dominant male multi event skier. He could do anything he set his mind too, and he always made the most difficult things look easy.
This is why the family has set up a legacy fund in his name to secure the future of the "Overall" competition within waterskiing. They hope his memory inspires new skiers to take up 3 event skiing where WWS can help provide competitive and well funded events for these athletes.
Please check out Kreg's profile page for his past accomplishments.
---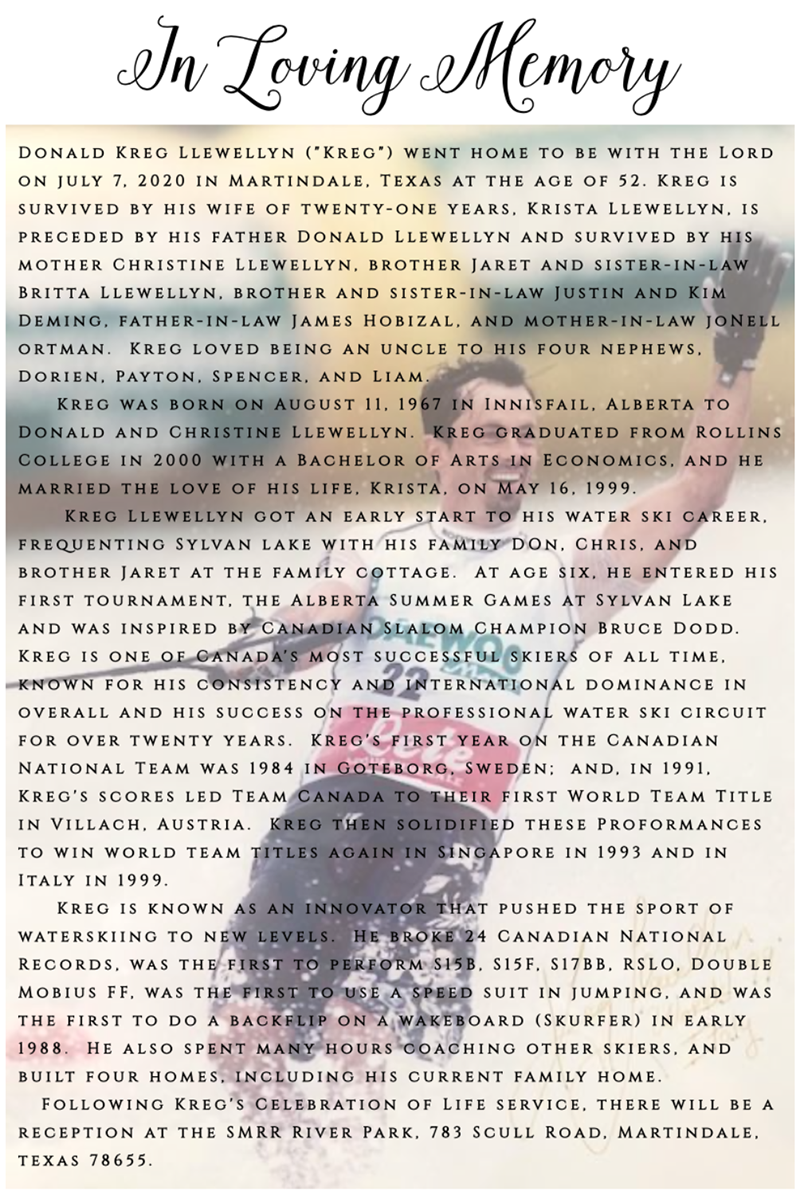 Please give what you can :
---
The WorldWaterSkiers Foundation is a 501 (c)(3) tax exempt organization in the US. Similar status is being applied for in other countries.