Records Fall & Champions Crowned
Records Fall & Champions Crowned At WWS Flordia Cup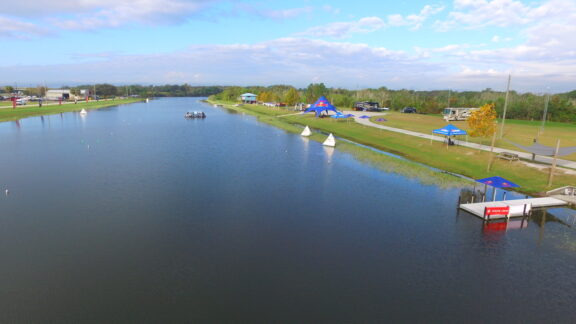 Here it is; 4 countries, 4 stops, 7 winners, 16 records, 2 Tour Champions, and 1 unbelievable year. The Florida Cup was the perfect cap to an unreal year. After an action-packed tour season, the Overall skiers pulled up to the record-setting shores of Ski Fluid, where most recently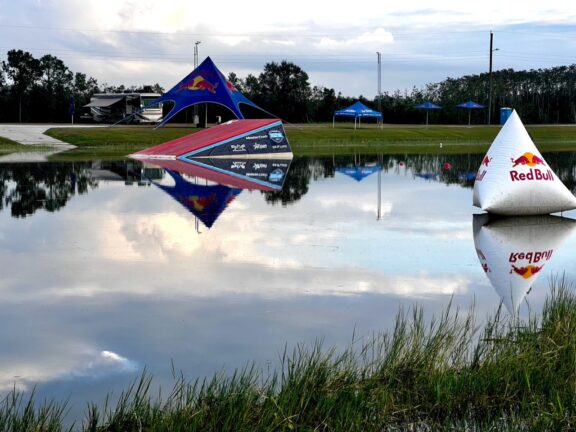 Jacinta Carroll became the first woman to jump 200ft, and Joel Poland and Dorien Llewellyn traded World Overall Records in 2021. Needless to say, expectations were high and the event did not disappoint.
Boasting the largest and most competitive female field a WWS event has seen, the Florida Cup was a staple as to how amazing the women's event can be with the likes of Regina Jaquess, Anna Gay, Hanna Stratslova, and Valentina Gonzalez making their
debuts. After having three different event winners this year, namely Paige Rini, Brooke Baldwin, and Kennedy Hansen, the question was if one of these three girls could become the first to win 2 titles in the same year. Unfortunately, Brooke, the tour leader heading into the event, sustained a back injury at the 3rd stop in Austria and was unable to compete. Nevertheless, the women put on a fierce battle from the onset of the preliminary round, with Regina breaking the WWS slalom record, finishing with a score of 1@10.25m, and Hanna breaking the WWS jump record, with a distance of 55.1m. Their performances were so strong in fact, that Kennedy would be knocked out of the event in the first round, thus, securing the Tour points lead and the WWS Overall Tour Title for Brooke Baldwin.
Heading into the women's final were, in descending order of placement, Hanna, Regina, Paige, and Anna. Beginning with trick, Paige and Anna were considered to be the strongest competitors, but due to a couple miscues, Paige fell early in her toe pass, leaving her in a sizable hole right out of the gate. Anna, on the other hand, showed her World Champion stature, setting a new WWS trick record with a score of 10350 points. Moving into slalom, with Hanna sitting on 8410 and Regina back a bit more at 7130 they both need to step up going into there strong events. Regina, largely considered one of, if not the best slalom skiers of all time, once again put on a clinic in the course, tying her record from the first round with 1@10.25m. Vaulting her into 1st place of the Overall race. Still, the fight raged on, as Hanna powered her way to a personal best in slalom of 0.5@10.75, knowing her strongest event was yet to come. 
Thus, moving into jump, Regina led, Hanna was close behind, and Anna rounded out the podium. All four women jumped exceptionally well, with Paige Rini putting on a spirited performance in an attempt to retake a podium place, and Regina's grit was on display with her solid jumping having only recently begun to truly recover from her ACL tear last year. But, it was Hanna who would not be denied, setting yet another WWS jump record, soaring 56.5m through the air, and thereby breaking Giannina Bonneman's 2 year withstanding Overall record. With all the action this year and the return of Giannina next year, the stage has been set for what could be the most exciting season of Overall skiing in history.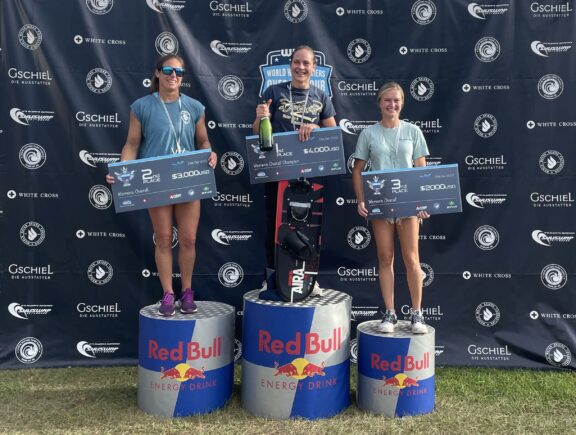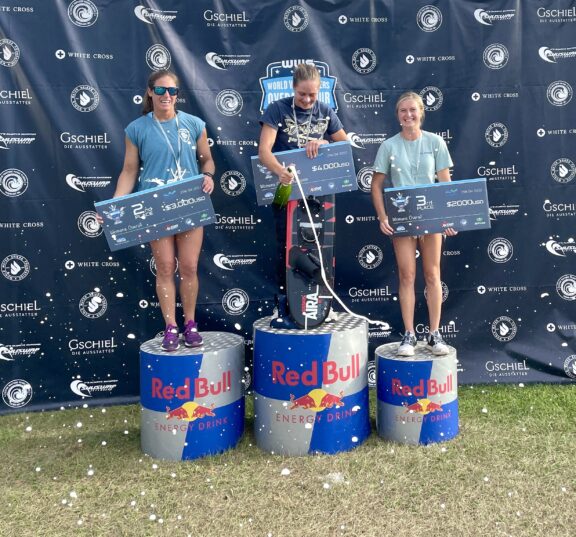 On the Men's side of the action, Dorien Llewellyn and Joel Poland once again looked to square off in their seemingly never-ending, heavyweight slugfest. With each of the Men having been to three stops, all 5 were guaranteed to make the finals, allowing for Dorien and Joel to push for high
scores in the first round, which they absolutely did. Dorien, being ranked an equal 2nd with Louie Duplan-Fribourg heading into the event, was the first of the two to complete a WWS Overall record-breaking round of 5@10.75m, 11060 points, and a 67.8m jump, which also happened to be a new WWS Jump record. Only 1 minute later, Joel would improve upon Dorien's score by a mere 5 overall points, with 5.5@10.75m, 11200 points, and a 67.1m jump! Thus, Joel would be the top seed in the finals, followed by Dorien, Martin Kolman, Edoardo Marenzi, and Tanguy Dialland, in that order.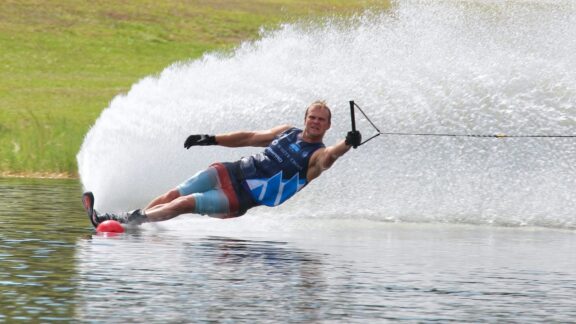 Also beginning with the trick event, Martin Kolman reminded everyone why he is the 2019 Overall World Champion with a blistering trick score of 11730. Still, Dorien kept himself well within striking distance with his own score of 11360 with Joel still to trick. After a slightly early fall in toes, the expectation was that Joel would fire back with his impressive flip sequence, but shockingly, Joel fell after his second flip, potentially eliminating him from the title race. Additionally, Edo proved himself to be a future title contender with a personal best of 10790. Then in the slalom event, Martin, who
had been seemingly struggling to find his form all year, picked the perfect moment to regain his winning ways, swerving to a solid score of 4@10.75m. Knowing that he was now the favorite to win the event, Dorien showed some nerves on his early passes but pulled himself together at the right time to power through the 10.75m line length, only to frustratingly fall at the final buoy. Yet, his score of 5.5@10.75m put him just 6 Overall points behind Martin and with his strength in jump, was a clear advantage to the Canadian.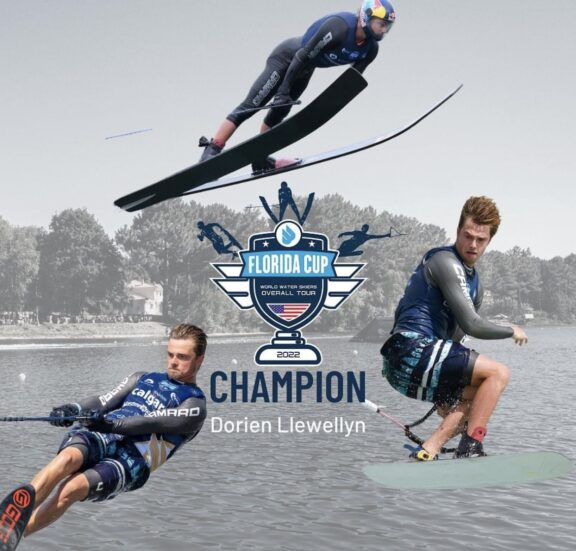 That being said, Martin would not go down without a fight. Despite only performing a 3/4 cut, Martin finished with the second-highest jump score of the round, an impressive 206ft jump, which Dorien would not beat after a 205ft first jump. Still, confident in his jumping, Dorien brought his cut later down the lake and boosted 219 and 220ft jumps to secure himself his first win of the 2022 season, finally able to stand atop the podium to spray the champagne. With these results, Dorien took sole ownership of the runner-up position in the tour standings and Martin found himself rounding out the podium in 3rd place, with Joel Poland's year-long success leading to his first WWS Overall Tour Title and the golden champions bib for the 2023 season.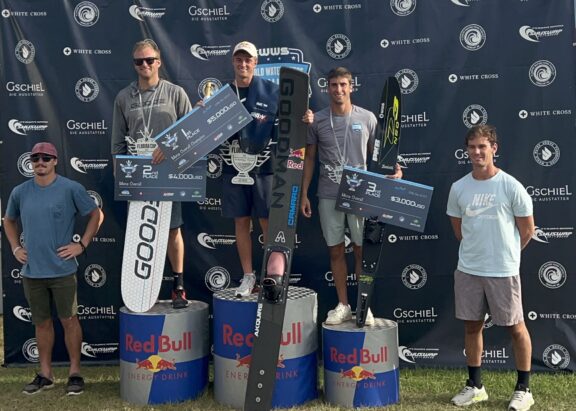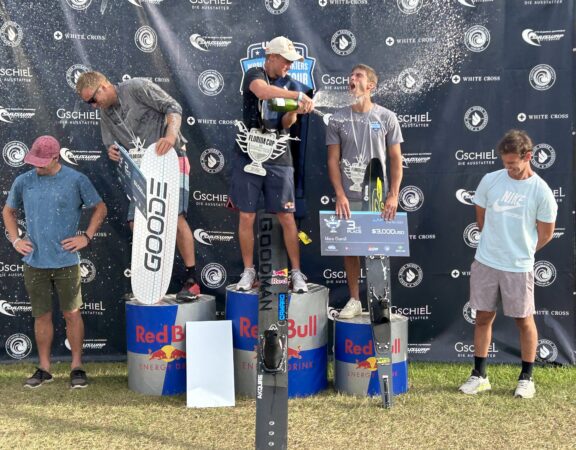 WWS Florida Cup @ Ski Fluid
WWS Florida Cup The Final Stop 
The Florida Cup is the 4th Stop and final stop on the 2022 WWS Overall Tour. $25 thousand for each stop + year-end bonuses totaling $114 thousand is up for grabs this season. All 3 stops have come down to the wire and with the podiums changing hands all season long, it is anyone's game.  Ski Fluid will be no different – being a world-renowned ski club that can boost numerous world records these athletes will put down chilling scores in all 3 disciplines, (slalom, trick, jump) calculated together to determine who will be the named the best skier on the planet for 2022.  WWS is super pumped to be partnering with Ski Fluid to give the athletes the best opportunity to shine at the final stop on the tour. The event is FREE and there will be food trucks lakeside to keep you happy.
Friday, Oct 28th – Preliminary Rounds – Top 5 men and 4 women will advance to the Saturday finals
Saturday, Oct 29th at 1 pm Finals – Will be 3 hrs of action-packed skiing in all 3 disciplines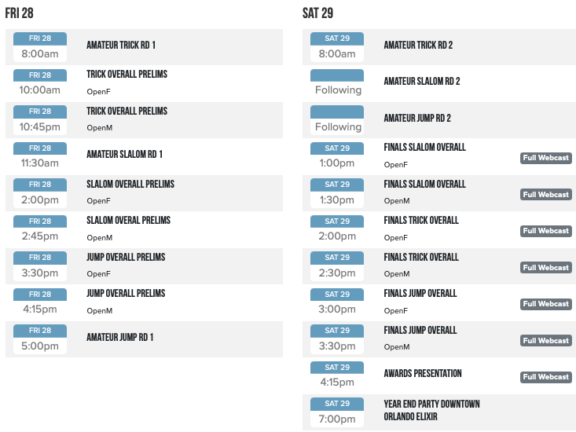 WWS Florida Cup Champions will be taking home $25 thousand USD 
but also the Year End Overall Tour Champions will take home another $14 thousand in bonuses, marking history as the 1st legitimate World Tour Bonus payout in 24 years. "World Water Skiers is super proud of putting together this 4-stop World Tour + year-end bonuses that give credence to the Tour Title." "All incredible athletes deserve a stage to perform on."
Please see the "Scheduling Tab" for a complete order of events. Finals will be Live Streamed, so please set a reminder on the WWS YouTube Page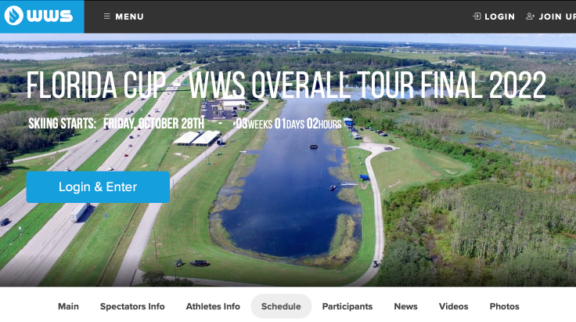 Ski Fluid Ski Club is in Polk County Florida in-between Tampa and Orlando just off I4 (exit 44). Situated just behind the world-famous Action Water Sports dealership, MasterCraft's largest dealership in the world. These incredible boats will be pulling these insane athletes to new heights and there is a big change we will see a world record go down at this event! History is being made at Ski Fluid and we hope to see you there.
*AFTER PARTY Saturday, 29th OCT *
After the finals, all the athletes will be heading downtown Orlando to Elixir to end the year right!
You will need to RSVP for VIP Tickets cost $25.00.
VIP pass covers Food + AfterParty Headliner 
7 PM Meet Athletes on the Tour – Appetizers Served 
8 PM Dinner – Fajita Bar Served
9 PM -2 AM After Party DJ Music – Headliner Martin Ikin 
Please let us know as early as you can, this helps the bar know how many are coming.
***WWS VIP passes will not be offered at the door***
Our Event and Tour Sponsors love our sport and they genuinely want to help build the sport. Please check them all out by doing a little research on them. Maybe even send them a note and thank them for us! Also, don't forget to hit the share button right on the TOURNAMENT PAGE, below, so all your friends and family can take part.
@WWSOverallTour   or   #WWSOverallTour
Personal Best When It Counts -Makes Champions!
U21 European Men's Trick Final Results Are In!
Pol Duplan- Fribourg from France takes out the win with a new personal best of 10130.  Teammate Clarens Lavau takes out second place by a narrow margin over Dominic Kuhn of Austria. Both lost a trick each so it came right down to the wire.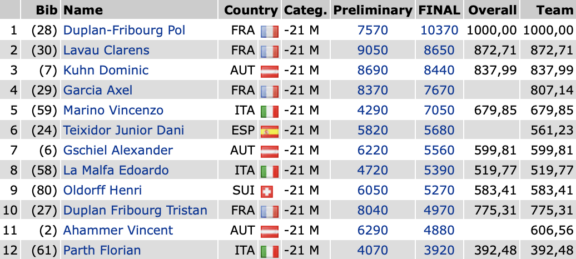 Presently France is dominating both the men's and women's Overall positions – Pol Duplan- Fribourg and teammate Ines Anguenot are in comfortable positions with solid scores and in all 3 finals where they could improve upon their protected scores. There is a tight race for all remains spots so it will be interesting who is standing on the podium tomorrow.
Women Overall Prelims

Men Overall Prelims

Tomorrow the rest of the finals will take place with the women's slalom finals starting at 9 am.
Please check the schedule tab for a list of all events.
Welcome!
Europeans U21 and Disabled
The Europeans are finally here! We want to welcome all participants and spectators to our event. This is a 3 Event tournament featuring the best european skiers under 21 and the best disabled skiers in all age categories. Starting on Wednesday the prelims will be held according to the IWWF schedule and the judges decision according to the weather. Finals will approximately start on thursday with the disabled competions finals in trick. The remaining finals will follow on friday and saturday. For further information please feel free to contact us on site or explore our worldwaterskiers website here.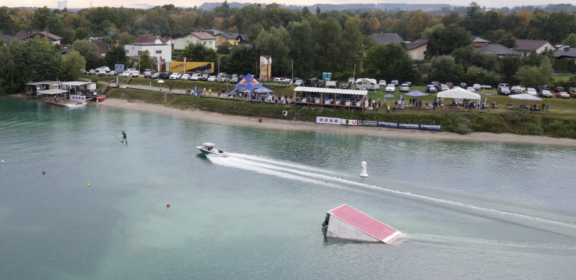 Water Skiing In The Blood
Wasserskifahren im Blut
Water Skiing In The Blood
Salzburger Nachrichten 230thous Aug 27 2022
Dorien Llewellyn had to follow in oversized footsteps.
Mother Britta dominated the ladies for years, father Jaret is considered an absolute Legend in the scene. The son only discovered his love for water skiing during his vacations in his native Austria.
Conquering snow-covered slopes on two narrow boards have traditionally been a top priority in Austria. Those who make it to the top of the world, or even to international titles are sure of fame and honor and, above all, nationwide fame. Other sports can only dream of such national importance. Or have you ever heard the name, Britta Grebe? After all, the Upper Austrian has set four world records in the course of her career, won the European championship ten times in a row, and won two world championship titles. But not on alpine skis, but on water skis.
She knew early on that she would make it to the top. At the tender age of four, little
Britta confidently prophesied to her mother: "I'm going to be a world champion. However, it was not clear for a long time in which sport she would succeed. "I have always been interested in every sport. When the Olympics were on TV, I watched just about everything," Grebe recalls.
As a young girl, she first dreamed of a big career as a gymnast. But when she was 14, she switched from the gym to the water, where she started out enthusiastically in a rowing boat. "But that soon became too monotonous for me." She didn't discover her true passion and life's path until she was 17 when she went water-skiing. "That's when I knew right away that this was the sport for me."
She had barely come of age, packed up her bags, and set off for Florida, to the "Mecca of waterskiing. "The entire European elite trained at the ski school Britta went to. Fortunately, they recognized my talent and took me under their wings," reports
Grebe. As an absolute late bloomer in the scene, she subordinated everything to the sport
and worked only for food, lodging, and as much training time as possible.
"The first five years were super hard. The worst thing for me was that I couldn't spend Christmas at home for the first 5 years, because I couldn't afford the flight.
But I never lost sight of my goals, of what I was doing it for."
At the age of 23, her efforts were finally rewarded with a European Championship medal (bronze at that time). Two years later, she was crowned European champion for the first time and thus started her successful series of ten European Championship titles in a row.
However, the world championship title, which she announced at a young age, was to be a long time coming.
"Unfortunately, my nerves often played tricks on me. Again and again, I went into the final as the leader and then missed the victory in the end." The birth of son Dorien then seems to have finally loosened the curse. Less than 13 weeks after his delivery, she was already competing again at a European Championship. "Actually, I didn't want to take part at all, just to avoid coming in second." But when her husband Jaret unpacked the jumping skis he had secretly taken with them, she gave it a try "just for the fun of it" – and ended up standing at the top of the podium once again with baby Dorien in her arms.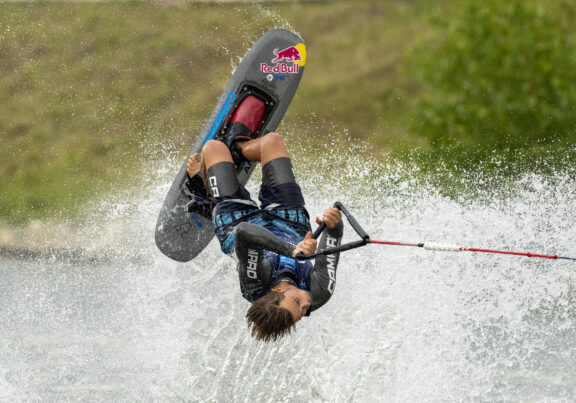 One of the reasons why Dorien hesitated for a long time to enter the water-skiing scene was the expectations that seemed to weigh heavily on him. His mother's successes are hard to top, and his father Jaret Llewellyn is considered the best of all time with a total of eleven World championship titles and enjoys legendary status.  So it's hardly surprising that Dorien first concentrated on another sport. He started playing ice hockey at the age of five and quickly showed such great talent that he even played in the junior team of the NHL club Florida Panthers. "I then developed my love for water skiing on the podium. A little later, her nerves finally held at a World championship. In 2000, she was crowned world champion for a second time.
Son Dorien can't remember his first time on the podium any more than he can remember his first water ski ride in his parents' arms at the age of six months. "I was always with them, watching them enthusiastically or in the water myself," says the junior
Mother Britta is proud of her son Dorien, who has long since stepped out of father Jaret's long shadow, and not just because of his sporting successes.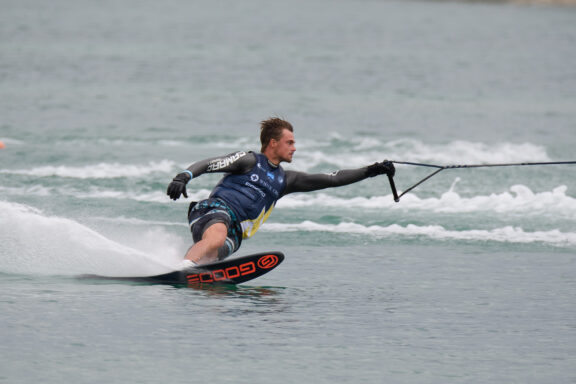 "I first discovered the sport in Austria. There, during the vacations, I was on the water with other kids almost every day for months and had tons of fun." In the beginning, he also competed for Austria and won six European Championship gold medals in the junior category.
At the age of 18, he finally decided on water skiing instead of ice hockey and also switched to the Canadian national team. "I just wanted to ski together with my father. Besides, waterskiing
simply get better support there," explains the now 26-year-old, who himself has long been a multiple world champion and winner of the Pan American Games.
His father's records, however, are still out of reach. In the jump, however, Dorien was one of only 13 athletes to break the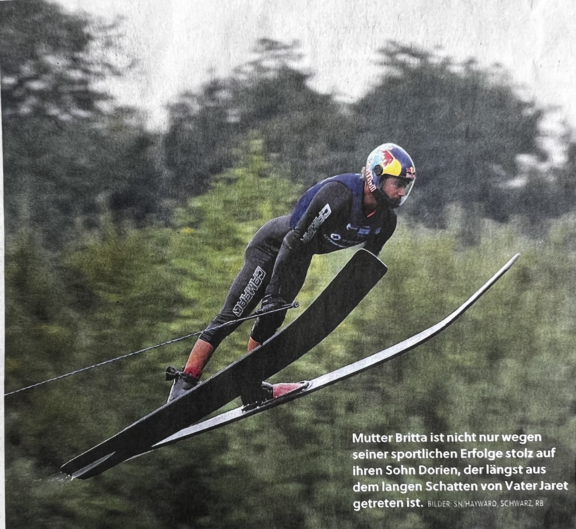 magic mark of 70 meters – and did so twice with pinpoint accuracy. He is still 3.5 meters short of his father's best. Dorien is also particularly strong in the spectacular trick skiing, where he does his flips behind the motorboat. In the slalom, with a height of 1.72 meters, he lacks a few centimeters to successfully scrape the turns between the buoys with a shorter rope length with each pass. In the combination of all three disciplines, however, he broke the world record in 2021 and thus brought it back into the family.
Dorien fell just short of victory when the world's elite met a week ago at Lake Plana in Fischlham, Upper Austria. At the "Austria Cup" organized by his parents and carried out with a lot of help from his Relatives on his mother's home course of many years, the 26-year-old had to give in to the British Joel Poland by a razor-thin margin. "That hurts, especially at home and in front of my whole family, not to win by such a narrow margin, but now I have to look ahead and really step it up at the last stop." After the rainy Fischlham, the final of the overall World Cup will take place in sunny Florida in October. There, too, the proud parents will keep their fingers crossed for their son.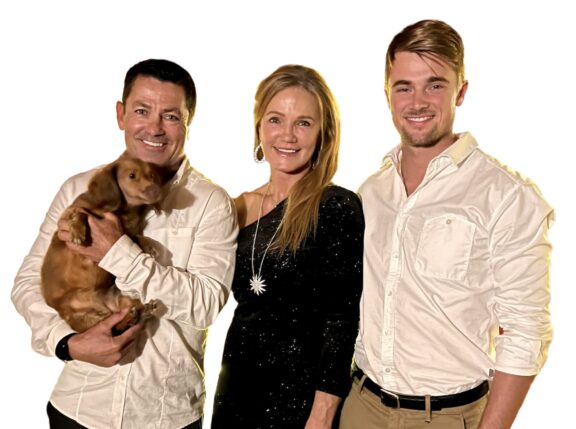 Written by CHRISTOPH PICHLER
World Elite Shine in Fischlham
Weltelite Glänzte in Fischlham
World Elite Shine in Fischlham
Bezirksrundschau 22.8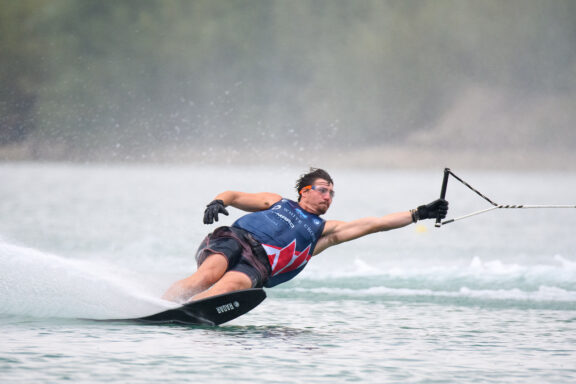 World record man Joel Poland(above) from Great Britain ahead of number two, Austro-Canadian Dorien Llewellyn (below)- the best water skiers in the world prevailed at the third of four World Waterski Overall Tour stops in Fischlham (Upper Austria).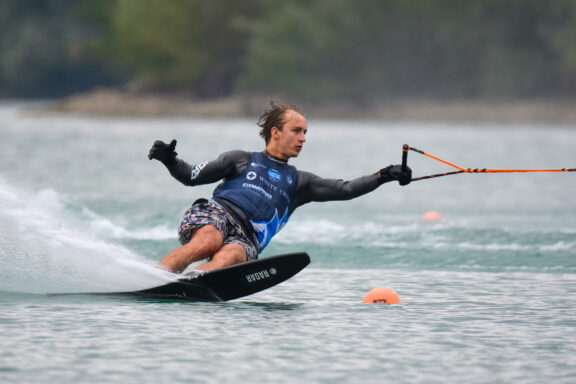 FISCHLHAM. European Championship bronze medalist Luca Rauchenwald from Carinthia, who finished third in the jumping with 61.70 meters, came in seventh in the combined. Alexander Gschiel (WSZ Salmsee/Upper Austria), who used the wild card as a dress rehearsal for the U21 home European Championships starting on August 31, was tenth.
Stormy weather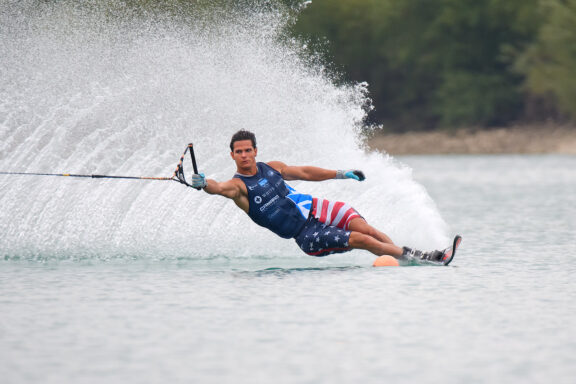 "There were extremely difficult, stormy conditions, so the performances were not so good. But it was a great experience to be able to compete with the world's best. Just to see how they prepare and then perform – it's just amazing," said Alexander Gschiel from Linz, who was able to reach 3.5 buoys on the 12-meter rope in the slalom: "I feel much more comfortable now after having material difficulties.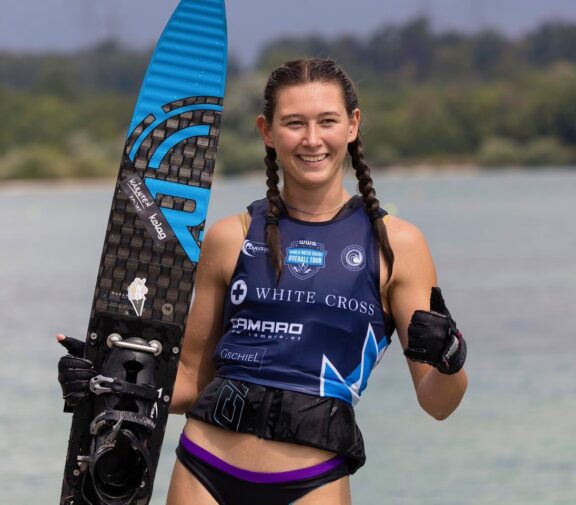 In the women's race, there were only two world-class athletes on the start line, with triple national champion Lili Steiner from Carinthia behind her in third place ahead of Elena Ahammer (WLU Fischlham). The local heroine left Steiner behind in the jumping (42.40 m) and in the trick event (3690 points) and may dream of another medal after the U21 European Championship bronze in 2021 at her home facility.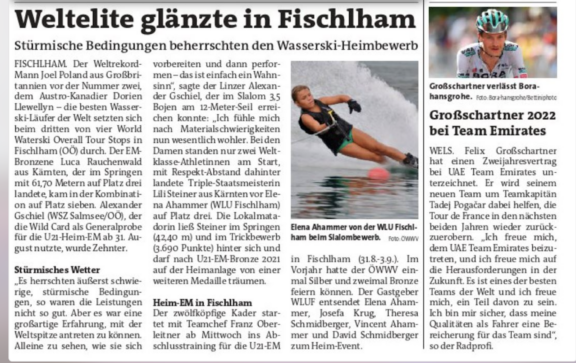 Der Weltrekord-Mann Joel Poland aus Großbritannien vor der Nummer zwei, dem Austro-Kanadier Dorien Llewellyn – die besten Wasserski-Läufer der Welt setzten sich beim dritten von vier World Waterski Overall Tour Stops in Fischlham (OÖ) durch.
FISCHLHAM. Der EM-Bronzene Luca Rauchenwald aus Kärnten, der im Springen mit 61,70 Metern auf Platz drei landete, kam in der Kombination auf Platz sieben. Alexander Gschiel(WSZ Salmsee/OÖ), der die Wild Card als Generalprobe für die U21-Heim-EM ab 31. August nutzte, wurde Zehnter.
Stürmisches Wetter
"Es herrschten äußerst schwierige, stürmische Bedingungen, so waren die Leistungen nicht so gut. Aber es war eine großartige Erfahrung, mit der Weltspitze antreten zu können. Alleine zu sehen, wie sie sich vorbereiten und dann performen – das ist einfach ein Wahnsinn", sagte der Linzer Alexander Gschiel, der im Slalom 3,5 Bojen am 12 Meter-Seil erreichen konnte: "Ich fühle mich nach Materialschwierigkeiten nun wesentlich wohler. Die Finne hatte sich ständig verstellt, das haben wir jetzt im Griff und jetzt funktioniert der Slalomski optimal", ergänzt der 19-Jährige, der bei der U21-Heim-EM einen Top 5-Rang in der Kombination erreichen will.
Bei den Damen standen nur zwei Weltklasse-Athletinnen am Start, mit Respekt-Abstand dahinter landete Triple-Staatsmeisterin Lili Steiner aus Kärnten vor Elena Ahammer (WLU Fischlham) auf Platz drei. Die Lokalmatadorin ließ Steiner im Springen (42,40 m) und im Trickbewerb(3690 Punkte) hinter sich und darf nach U21-EM-Bronze 2021 auf der Heimanlage von einer weiteren Medaille träumen.
The most successful Austrian Waterskier, Britta Grebe-Llewellyn
The most successful Austrian Waterskier, Britta Grebe-Llewellyn
(Picture son Dorien, he finished 2nd) brought the Elite athletes of Waterskiing back to Upper Austria, for the World Waterski Open. On August 20 and 21 the best of the best in waterskiing fought for the Austria Title of this 3-stop International World Tour, in Slalom, Trick and Jump.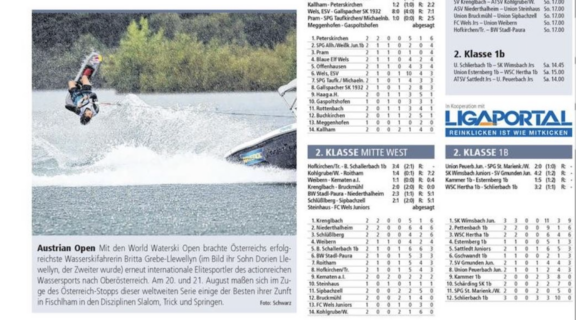 Tips 22.8.2022
World Water Open draws to Fischlham
World Water Ski Open Locks nach Fischlham
World Water Open draws to Fischlham
bezirksrundschau 18.8
.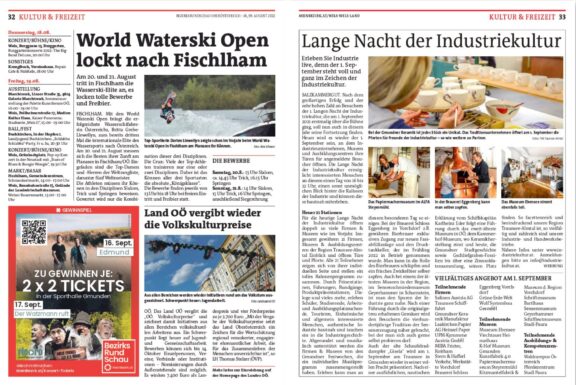 Britta Grebe-Llewellyn, a native of Gmunden, organizes the Austria Cup
Britta Grebe-Llewellyn, a native of Gmunden, organizes World Waterski Open
With the World Waterski Open, Gmunden native and Austria's most successful water skier, Britta Grebe-Llewellyn, is bringing the international elite of action-packed water sports to Austria for the third time. On August 20 and 21, the best water skiers in the World will compete at Planaseein Fischlham.
FISCHLHAM, GMUNDEN. For the third time, 56-year-old American by choice and native of Gmunden, Britta Grebe-Llewellyn, is bringing international top athletes to Austria for a top-class water ski event with the Austria Cup as part of the World Waterski Tour. The event, scheduled for August 20 and 21, is the third stop on a World Tour, whose first stop was in France in early July and the second stop just recently in Canada. In previous years, the crème de la crème of water skiers already showed how exciting and action-packed this type of competition is.
This year, the Austrian stop will once again take place at Planasee in Fischlham. The special thing about this tour? The athletes have to compete in slalom, trick and jumping, and only the combination of these three water skiing disciplines is scored. The top women and men in the world rankings (eight men and four women) will be at the start, the best and most versatile water ski athletes in the world.
Among them the "local matador" and Austria winner of the previous years, Britta Grebe-Llewellyn's son Dorien Llewellyn, who wants to defend his title. His chances of winning the overall Tour also remain good, as the Austrian-Canadian was able to catch up with an excellent second place at the last stop in Calgary.
"The Austria stop of our Tour is of course the highlight of the year for me. To organize such an event, and then in front of a home crowd and on the great Planasee, where I trained my whole water skiing career and won the European Championships. This lake is just perfect for a competition like this and I am sure we will see again incredible performances of the top 8 water ski athletes in the world there", organizer Britta Grebe-Llewellyn is looking forward to the Austrian edition of the World Waterski Open.
Spectators and fans will have the opportunity to experience the water action live on site. The competitions will take place on both days from 1 to 6 p.m. with free admission and free beer.
Program: Saturday, August 20 – 1 p.m. slalom, approx. 2:45 p.m. trick, 4:15 p.m. jumping Sunday, August 21. – 2 p.m. slalom, 3 p.m. trick, 4 p.m. jumping, followed by the award ceremony.
Round 3 for the World Waterski Open in Austria  
Round 3 for the W
orld Waterski Open
in Austria
20. und 21. August in Fischlham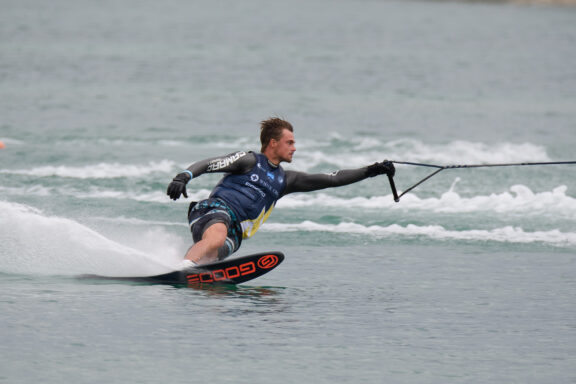 With the World Waterski Open, Austria's most successful water skier, Britta Grebe-Llewellyn, is bringing the international elite of action-packed water sports to Austria for the third time. On August 20 and 21, the best of their guild will compete at Planasee in Fischlham/Upper Austria.
FISCHLHAM. The athletes have to prove their skills in the disciplines of slalom, trick and jumping. Only the combination of these three water ski disciplines will be judged. Invited are the top women and men on the world ranking list, including five world champions. This high-caliber field of the world's best athletes promises an action-packed event and an extremely exciting battle for the podium.
The special thing about the event is that many of the top water ski athletes only train in one or two disciplines and thus only master slalom, slalom, and trick, slalom and jumping, etc… Therefore, the combination of all three sports is the absolute "top class". Because mastering all three events naturally means even more discipline, drive, ambition, and mental strength. "The combination in water skiing is extremely hard and time-consuming. The athletes push themselves to incredible limits here," says Britta Grebe-Llewellyn.
Also taking part again is son Dorien, reigning world champion in his own right, who took victory in Austria at each stop of the previous years.
The competitions will take place on both days from 1 p.m. to 6 p.m. with free admission and free beer.
Saturday, 20.8.: 1 p.m. slalom, approx. 2.45 p.m. trick, 4.15 p.m. jumping
Sunday, 21.8.: 2 p.m. slalom, 3 p.m. trick, 4 p.m. jumping, afterward award ceremony
World
Waterski
Open geht in die dritte Runde
20. und 21. August in
Fischlham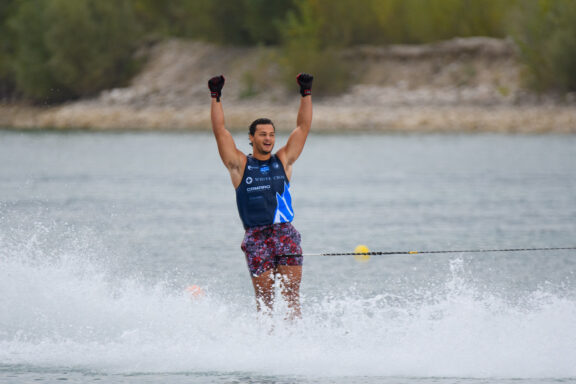 •
Mit den World
Waterski
Open bringt die erfolgreichste Wasserschifahrerin Österreichs, Britta Grebe-Llewellyn, zum bereits dritten Mal die internationale Elite des actionreichen Wassersports nach Österreich. Am 20. und 21. August messen sich die Besten ihrer Zunft am
Planasee
in
Fischlham
/OÖ.
FISCHLHAM. Die Athleten müssen ihr Können in den Disziplinen Slalom, Trick und Springen beweisen. Gewertet wird nur die Kombination dieser drei Wasserschi-Disziplinen. Eingeladen sind die Top Damen und Herren der Weltrangliste, darunter fünf Weltmeister. Dieses hochkarätige Teilnehmerfeld der weltbesten Athleten, verspricht einen actionreichen Event und einen extrem spannenden Kampf um das Stockerl. 
Das Besondere an dem Event ist, dass viele der Top-Wasserschiathleten nur eine oder zwei Disziplinen trainieren und so nur Slalom, Slalom und Trick, Slalom und Springen, usw. beherrschen. Daher ist die Kombination aller drei Sportarten die absolute "Königsklasse". Denn alle drei Disziplinen so zu beherrschen, bedeutet natürlich noch mehr Disziplin, Drive, Ehrgeiz und mentale Stärke. "Die Kombination im Wasserschi-Sport ist extrem hart und zeitaufwendig. Die Athleten gehen hier an unglaubliche Grenzen", so Britta Grebe-Llewellyn.
Mit dabei ist auch wieder Sohn Dorien, seines Zeichens amtierender Weltmeister, der in den Vorjahren jeweils den Sieg bei den Österreich-Stopps holte.
Die Bewerbe finden an beiden Tagen jeweils von 13 Uhr bis 18 Uhr bei freiem Eintritt und Freibier statt.
Samstag, 20.8.:  13 Uhr Slalom, ca. 14.45 Uhr Trick, 16.15 Uhr Springen
Sonntag, 21.8.: 14 Uhr Slalom, 15 Uhr Trick, 16 Uhr Springen, anschließend Siegerehrung
Redaktion Mario Born
• 12. August 2022, 10:13 Uhr
Austria Cup Coming to Fischlham
At the Austria Stop of the World Waterski Open the international elite of water skiing will compete in the disciplines slalom, trick and jumping. Organized by the most successful Austrian water skier Britta Grebe-Llewellyn, the water sports event will take place on August 20 and 21 from 1 – 6 p.m. with free admission at Lake Plana in Fischlham. A must for every water sports enthusiast.
World Waterski Open Österreich
die oberösterreicherin 8.8.1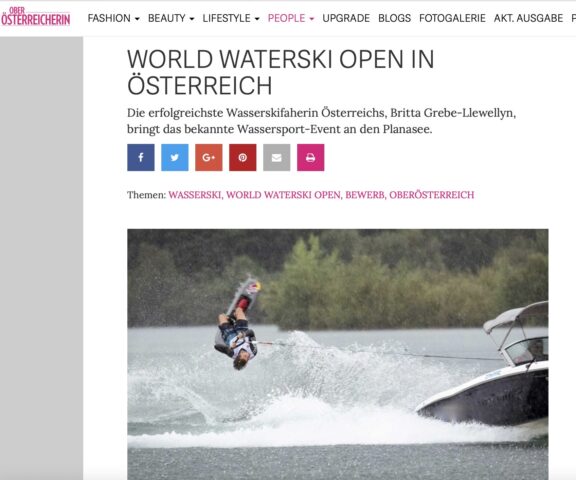 "I can't believe they can do that on skis!"
"That was awesome,
I never saw skiing like that!"
That is what we kept hearing from fans leaving the site!
WOW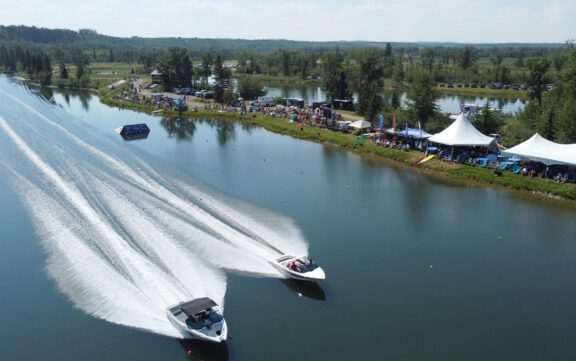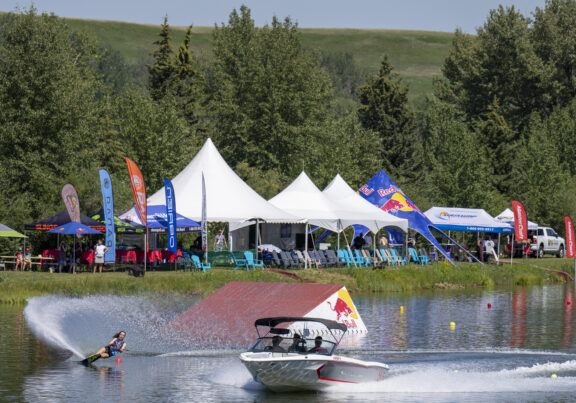 This heavyweight overall battles just keep getting better! The WWS Overall Pro Tour is now two stops into the season and the results continue to keep everyone on the edge of their seats for what is next to come. Following the incredible finish at Lacanau, which saw Louis Duplan-Friburg claim the tour ranking lead heading into the WWS Calgary Cup, Joel Poland, and Dorien Llewellyn lit the lakes of Predator Bay on fire with what can only be described as their World Champion Battle 2.0. Beginning with the slalom event, the men all improved upon their first-round scores, with Conley Pinette, first off the dock, running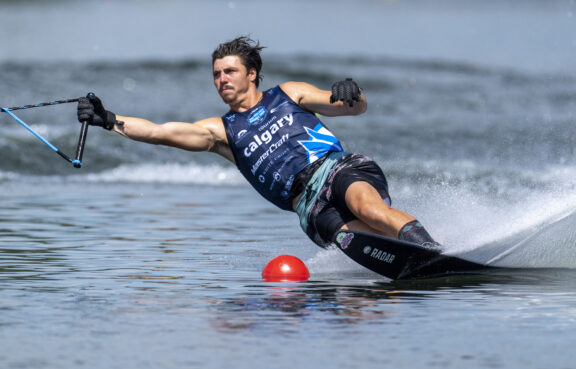 4.5@11.25m, followed
by Poland, who put the rest of the field on notice with a stellar 2@10.25m. Moving into the top three seeded skiers, Martin Kolman put down a solid 3.25@10.75m, with Louis ending up with a bit of ground to make up with his 3@11.25m, and Dorien rounding out the event in dramatic fashion with a seemingly solid full 10.75m pass, only to wind up late out of 5 ball and with too much slack to handle out of the gates, resulting in his final score of 6@10.75m with no continuation to 10.25m. Point – Poland.
The men then moved into the trick event with stronger winds starting to set in. Conley sparked the Canadian fan base with the first two stand-up passes of the day, clearly excited to be on his way to a great overall score in his home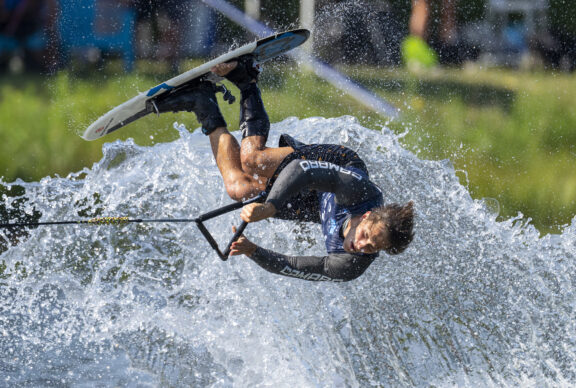 country. Following Conley, Joel looked to take another step towards securing the WWS Calgary Cup, standing up two solid, but slightly altered runs, still finishing with a great score of 11190.
Louis, looking to make up for his deficit in slalom, did just that by smoothly moving through both of his trick runs, only losing his final trick, TWL5B (600 pt trick), to a judge's decision, giving him a score of 11420 points. Finally, Dorien saw his chance to respond to Joel and looked locked in as he nailed both of his runs, securing himself the top score in trick with a 11610 point total. Point – Llewellyn, tie game.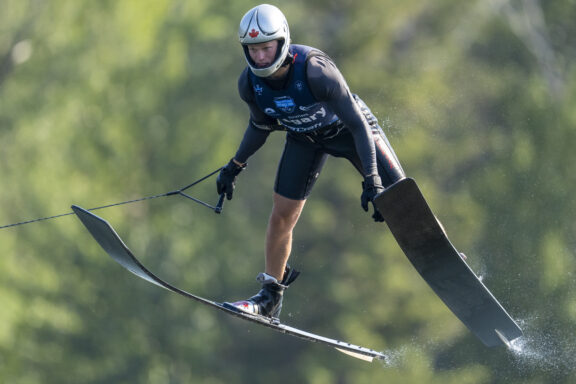 Heading into jump, the Overall race could not have been any simpler for Dorien and Joel, the name of the game was win Jump, win Overall. Their scores being almost exactly the same after slalom and trick, whoever managed to outjump the other would beat the other in Overall. As the headwind continued to increase in strength, the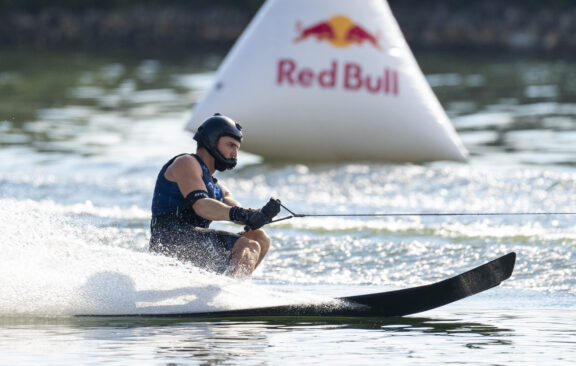 jumpers struggled to keep up their speed before the turn for the ramp. Conley, who was impressed with a 64m jump in the prelims, couldn't find his timing in the wind and finished with a 60.7m score. Joel, who has been in fine form in jump this year, adapted from his mistakes in Lacanau to secure a tournament-high 65.2m distance on jump two.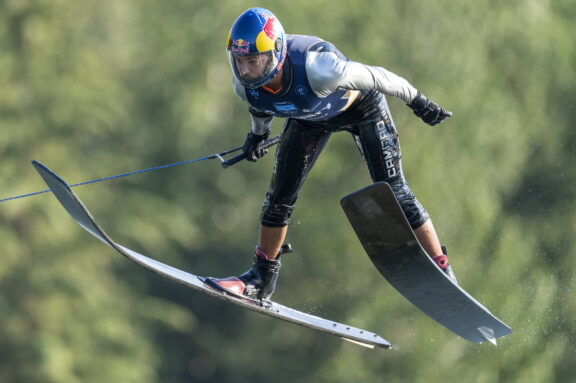 Dorien, the hometown favorite, left the dock as the final skier to strong applause from the Calgary crowd, knowing if he jumped 65.3m, he would win the title. After solid opening jumps of 62.6 and 62.7m, Dorien knew he had to push the limits on jump 3 and launched a visibly bigger jump on the final jump of the tournament. As the crowd quieted to wait for the score, Dorien sunk into the water and Joel raised his arms in triumph. Point – Poland, game, set, match. Dorien finished with a distance of 64.2m, just a meter shy of Joel.
Already being talked about around the world as having the greatest Overall battle of all time, Dorien and Joel found a way to create an even more exciting show at the Calgary Cup. Furthermore, Louis showed that even on a less than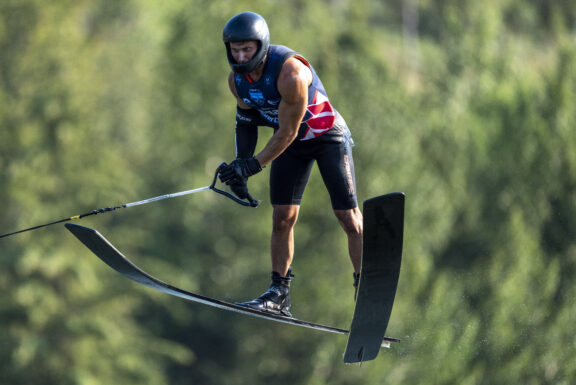 perfect day, he cemented his place in the ever-growing 3-way overall battle that will continue to rage this year and into the future. Finally, Martin Kolman continues to prove his consistency and will always be ready to strike at any mistakes made by the top 3 tour-ranking leaders. With the WWS Austrian Cup on tap next, there is no telling what is in store next, so make sure you don't miss any of the action!
For all the fans that came out and were stunned by what these amazing athletes can do on the water, mark your calendars for next year, the WWS Tour, WILL be back! We look forward to seeing you down at the most beautiful site in the world, The Lakes Of Cast And Stone!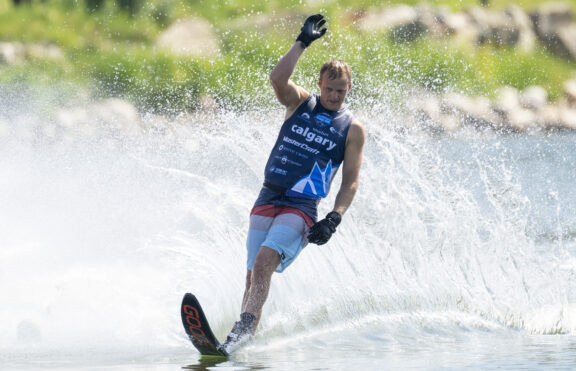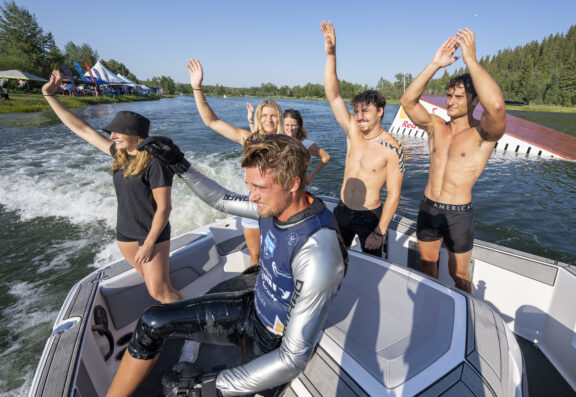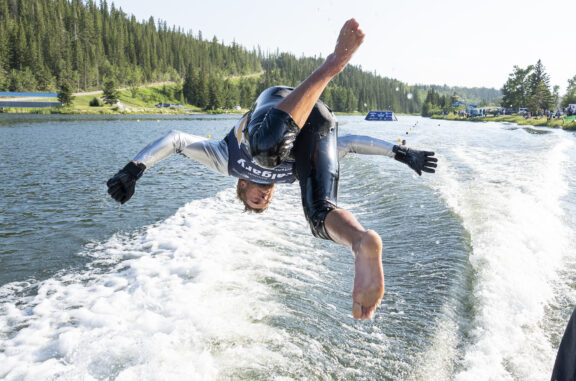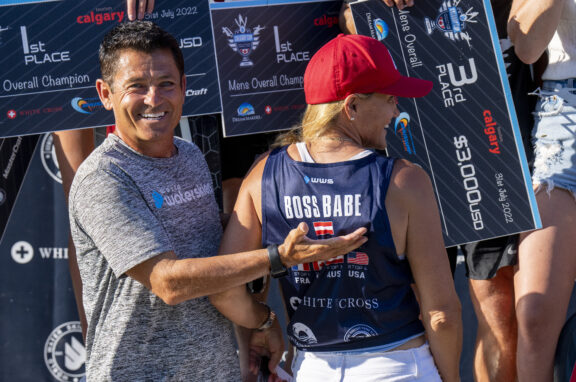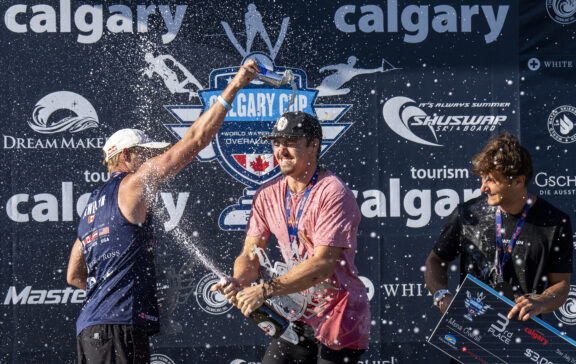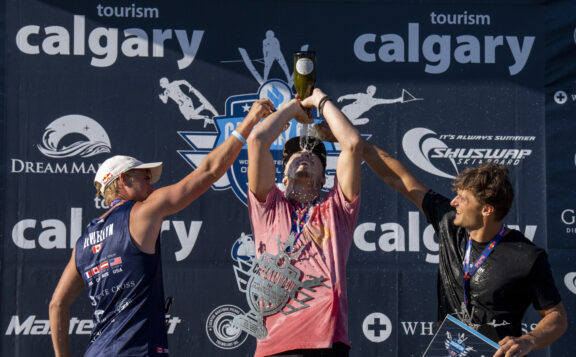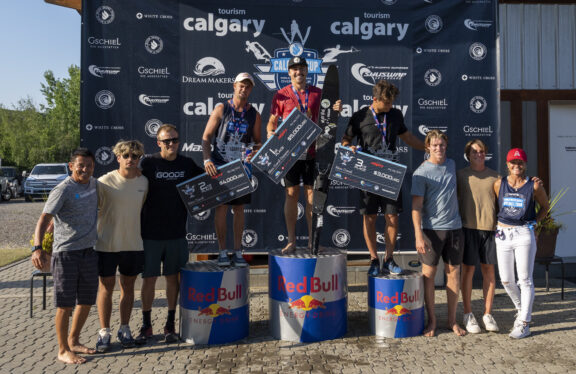 Full WWS Tour Points Standings
Full Photo Gallary Of the WWS Calgary Cup – Johnny Hayward
THE WOMENS' OVERALL RECAP STORY
The Heavy Weight Overall Battle Continues
The Heavy Weight Overall Battle Continues
The 2021 Overall World Championship title fight has been dubbed by many as one of, if not The Best Overall
competition of all time. With Joel Poland and Dorien Llewellyn maintaining World Record paces
throughout the event and Joel setting the new pending World Record in the preliminary round, viewers were completely captivated by the nonstop action. While Joel took home the Overall World Champion crown, the 2021 fight has not yet concluded, as the final Professional 3 Event tournament of the year looms, the American Open. The American Open will be held at Okeeheelee Park in West Palm Beach, Fl, on November 6-7, 2021.
Heading into the American Open, Joel Poland, GB, who showed his incredible form at the World Championships two
weeks ago, will feel confident that he can take the inaugural title. His CAN counterpart, Dorien Llewellyn, will be looking to get some semblance of revenge from the Worlds outcome, although he will be
coming off the Collegiate Nationals and will need to quickly revert to standard settings. Speaking of Collegiate Nationals, Dorien's teammate at the University of Louisiana Lafayette, Edoardo Marenzi, ITA will be making his WWS tournament debut as a potential spoiler to the title favorites. Marenzi will look to impress with his trick skiing, his flips being some of the best in the game. Moving along to other potential dark horses, Rob Hazelwood has certainly proven that he has the ability to take the title with his incredible slalom skiing, rock solid tricking and t
he potential to unleash a jump over 210ft.  Finally, the two former World Champions, Adam "Sledge" Sedlemajer  and Martin Kolman, both CZE, will look to show the young guns the importance of experience and tactics. Sledge has exhibited a resurgence in the last month, skiing nearly to his 2019 World Record pace just before the Worlds and Martin skiing amazing coming off a US Open win earlier this year.
With all the potential firepower on display, the American Open will be a testing ground to repackage the sport we love. Big plans will be executed to make this event the best for the Worlds' best skiers, at one of the most amazing sites in the World, The Ski Club Of the Palm Beaches.  The new trick judging format "EyeTrick" will revolutionize the way the trick event will be
looked at. This partnership will bring the progression of tricking to the forefront of the sport and with jump as the last event the crowd will be on its feet through the entire event. Will the youngsters keep the fire going, or will the former World Champions reclaim their throne? Come down to the shores of Okeeheelee Park to see who comes out on top and to meet these incredible athletes, or catch the finals live on Nov 7th from 2 pm on the WWS webcast.
Re-live the 2021 WWS Austrian Open
If you happened to miss the WWS Austrian Open Live on Aug 8th in Fischlham Austria, then re-live the event by clicking the button above.
WorldWaterSkiers designed an action packed Overall event in to just 3 hours including a Pre Show, Slalom, Jump and Trick Overall Event as well as a Post show wrap up in the Red Bull Athlete Zone. Despite some rain, it went to plan and set up the future of water ski events to be focused on the spectator whether on site or watching online.
With graphics powered by our WWS platform it created feature rich and engaging content designed to captivate and inform new people to our exciting outdoor action sport.
WWS aims to hold one more World Tour Stop this year and introduce even more excitment with new features and promotion of a game changing project 3 years in the making.
Watch the webcast again to see how the Worlds Best International Overall Skiers battled for the Overall Titles and created a new standard of event.
We would very much appreciate you subscribing to our channel and sharing the video to all your friends and family.
What A Roller-coaster Ride!
The WWS Austrian Open Did Not Disappoint!
With the World Waterski Open, Austria's most successful water skier, Britta Grebe-Llewellyn, once again brought the international elite of the action-packed water sport to Upper Austria. On August 7 and 8, some of the best of their guild competed in Fischlham in the disciplines slalom, trick and jump. The event was organized for the second time by Britta Grebe and her husband, the multiple world champion and world record holder Jaret Llewellyn. Their son Dorien took part again, who is currently the world's number two in the Overall. He also showed the strongest nerves and reclaimed the WWS Austrian Open title back to back. In the women's event, the defending champion from 2020, Giannina Bonnemann, also took the victory.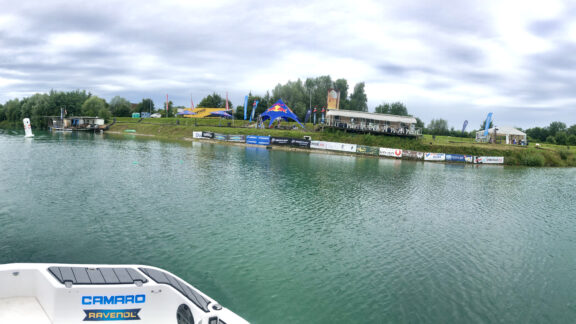 With her ten European Championship titles (in a row) two World Championship titles and four world records, Britta Grebe-Llewellyn was one of the most successful water skiers in the world. Although the native of Gmunden, who has now lived in Florida for 36 years, no longer actively participates in competitions herself, she now shares her experience in athlete management and event organization.
The athletes had to prove their skills in the disciplines slalom, trick, and jump. The winner of these three water ski disciplines combined is considered the absolute "King/Queen" of waterskiing. Besides Britta Grebe's son, the 26-year-old Dorien Llewellyn (skis for Canada), Carlo Basic from Austria, Robert Hazelwood from Great Britain, Pol Duplan-Fribourg from France, as well as the German sisters Giannina and Carlotta Bonnemann and the Italian Alice Bagnoli fought for prize money and the podium.
Right from the start, the high quality of the small, but fine starting field was evident. Already on the first day of
competition both the women and men showed world-class form and delivered top performances, although the jump competition could not be held on Saturday due to the strong winds. Dorien Llewellyn came out showing he was not here to play, scoring the highest points of all in both trick and slalom. In tough conditions, the big upset was Robert going down on the 11.25m line. This is Robert's strongest event of the three, so he would have to regroup for Sunday's finals. In the trick discipline, Dorien was able to live up to his role in being the favorite, posting a 10500 ahead of Robert's 9090,  Pol's 8080, and Carlo's 6800.
In womens' slalom the older of the Bonnemann sisters, Giannina, had the better start ahead of the Italian Alice Bagnoli and Carlotta Bonnemann and took this momentum into Sunday.
With cooler temperatures on Sunday, the athletes had to give it their all on the final day. Alice came out in the finals in slalom and prevented Giannina from potentially claiming a clean sweep. Alice posts a 3.5 at 11.25, half a buoy better than Giannina score of 3. Traditionally, the jump event is the last event of the day, but warnings of rain later threaten the jump, so the organizers decided to flip the events because of safety for the athletes. Giannina dominated the jump event with 52m, but a real race for second and third was building. Alice (1,710.98) ahead of Charlotta (1,642.18).  Charlotta stood up both her runs putting pressure on Alice. Alice proved on Saturday that she has a big hand run in her bag, but shocked the crowd when she went down on a flip during the final pass, costing her the second podium spot. Giannina ranked second in the World in Overall was overjoyed about her victory in Fischlham: "The competition was just great again, to have an overall event with all three disciplines is what we train for. For me it went extremely well, I was able to dial up my performances from yesterday. In the trick event, I was able to go one better and set a new course trick record of 10,180 points, which really made it perfect." Giannina took the Overall Crown with 2978.26 points, Carlotta claimed silver with 2160.85, ahead of Alice's 2092.12.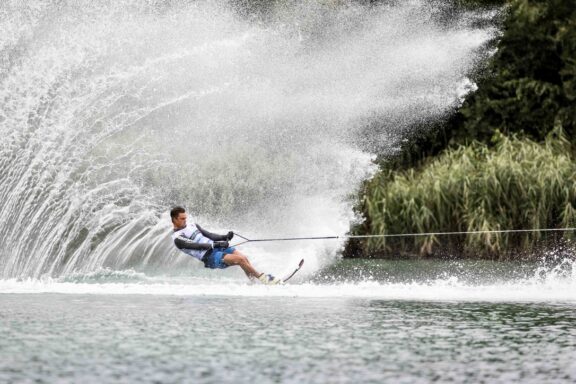 In the men's finals, tables turned on Dorien right out of the gates in the slalom event. Robert Hazelwood posted a huge slalom score of 1 @ 41off, a full pass more than Dorien's top score from the primary round. This is Robert's strongest of the 3 disciplines and Dorien's weaker of the three. Dorien said, "my game plan was to stay as close to Robert's slalom score as possible."  Dorien, unfortunately, went down earlier than expected and trailed Robert by 8.5 buoys (4.5@11.25m). Robert claimed the 1000pts for the tops score and Dorien was awarded 845.45. Pol was only 2.5 buoys (2@11.25)  behind Dorien and was awarded 800pts, with Carlo is 4 buoys (4@12m) off Pol with a score of 727.27.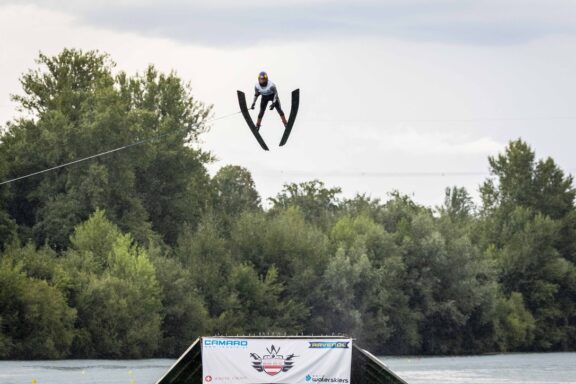 Onto the Jump, with the weather conditions holding favorable. Pol posted a 56.1m, next up Carlo with a 59.9m, and Robert tops that with a 60.0m jump. Dorien last out knew he had to gain ground back on Robert after trailing in slalom. Dorien unleashed 65.1 on his final jump and the Two-way battle is underway with Robert 1,872.82 and Dorien 1,845.45 neck and neck, as well as Carlo 1,597.59 and Pol 1,575.56 battling for 3rd and 4thspot. Finally, in tricks Carlo stood up his two passes, scoring 7,100 a new personal best. Pol's prelim run was 8080 so enough to pull farther ahead of Carlo, but unfortunately, Pol went down on his opening trick which ended all hopes of staying ahead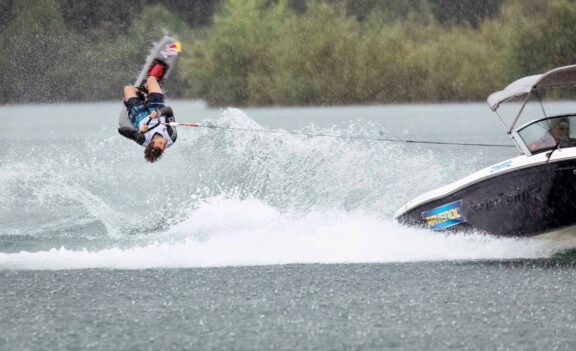 of Carlo. Robert stomped his two passes claiming a score of 9880pt putting enormous pressure on Dorien to score a minimum of 10200. Dorien answered back with 11060, just short of the course record he set last year at the Austrian Nationals 11160pt.  "I am so happy with my victory here at Lake Plana. Especially because I really spent a large part of my "water skiing childhood" here and I have such fond memories of this lake. I am very happy with my performance, it was so exciting and then I had to put all my eggs in one basket," says Grebe's son, delighted with the successful title defense in his second home.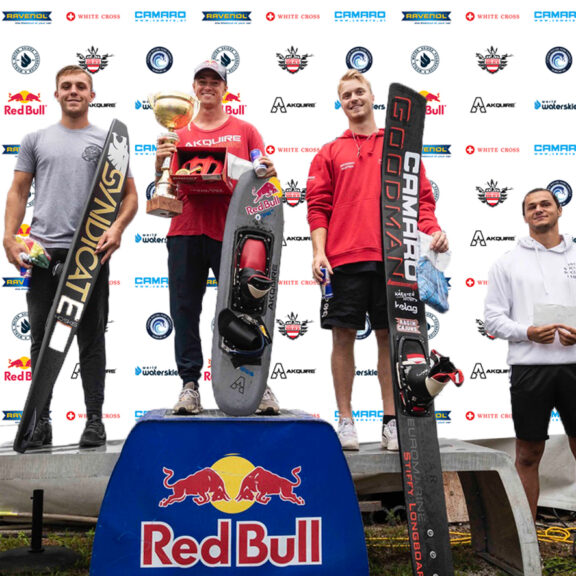 Our sponsors, volunteers, and athletes are special people, and this event would not have happened without them, Thank You! We are grateful for their relationship and support and hope you can keep them in mind when making your next purchases.  Great products and special discounts are available to our viewers in the sponsors' links at the bottom of the
"WWS Austrian Open Event Page".
For WWS, we would appreciate you clicking on "SUBSCRIBE" to the WWS website, Facebook, Instagram, and YouTube page, it will definably help with our algorithm.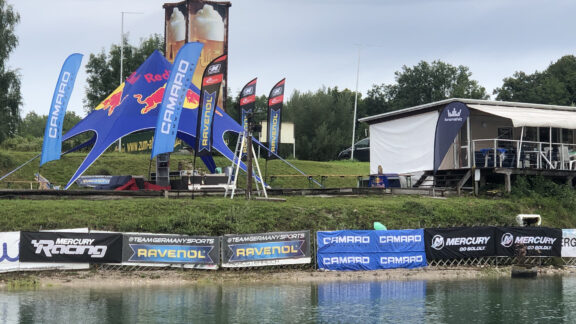 Additional Background- Family business of water skiing
The Llewellyn family is considered to be the most successful family in water skiing because, in addition to Britta, it is also her husband Jaret and their son Dorien who rule the absolute top of the world. Jaret can call himself nine times world champion (in the disciplines combination, trick, and jumping). He also set eleven world records in jumping. He has won 117 pro events in his career (numerous World Cups, PanAm Games, and many more). Thus, Jaret is without a doubt the best water skier in the world so far and was the number one in the Overall for 16 years.
In the youth/junior class, 25-year-old Dorien is a European champion (in the overall, slalom and jump). In the U21 class, Dorien moved from Austria to Canada to compete with his famous father on the team at the World Championships, where he also won the silver medal in the U21 Overall, catapulting himself to first place in the world rankings. For three years now, the waterski talent has dominated the general class of the Overall at the PanAm Games (held every four years), and he is number two in the trick, slalom, and jumping disciplines. At the PanAm Championships (held every year and comparable to the European Championships) he is the undisputed dominator Overall. Recently Dorien is also allowed to call himself "King of Tricks", for winning the King of Darkness, a pro night competition in Orlando.
The dominance of the water ski family was especially evident in 2012 and 2013, as in both years Jaret and Dorien were both number 1 in the World in the Open Division and Juniors, something that has never been seen before in any other sport.
Tough day today in Austria
Tough day today in Austria, especially with a tailwind like no tomorrow! As most overall competitions go, there is always drama. Unfortunately, with dangerous conditions, we opted to cancel the jump, instead only having a single-cut competition for the crowd. But today was mainly about seeding and vying for the individual event's high scores, which hold cash prize bonuses. Tomorrow the finals battle begins anew and with a forecast for great conditions, the performances should only improve! Check the Event Page for LIVE Webcast start time in your time zone.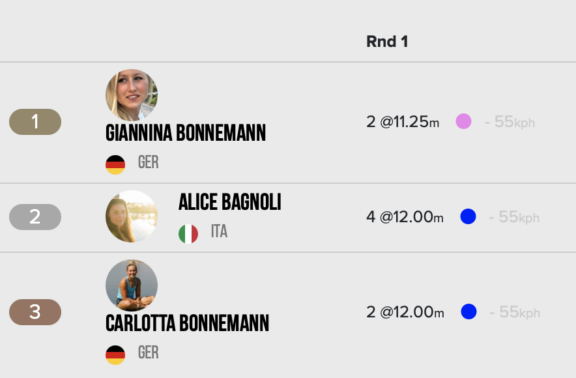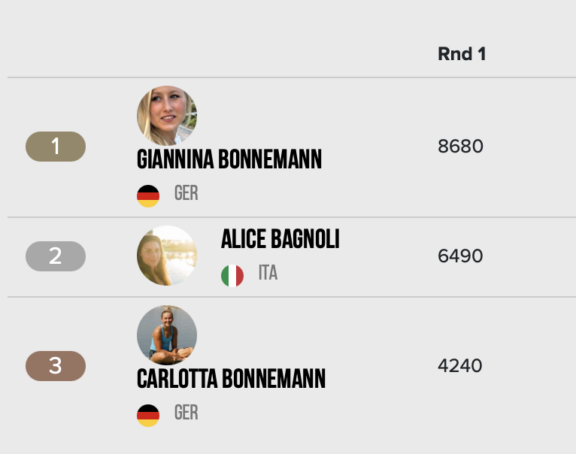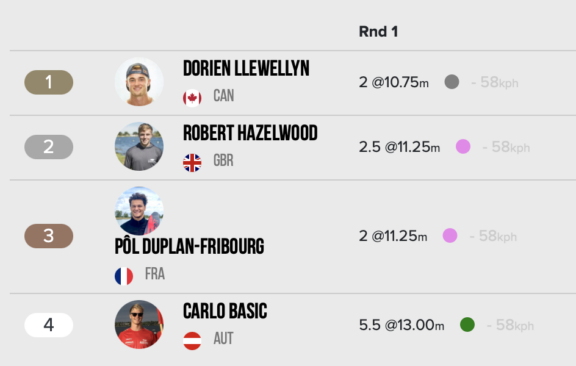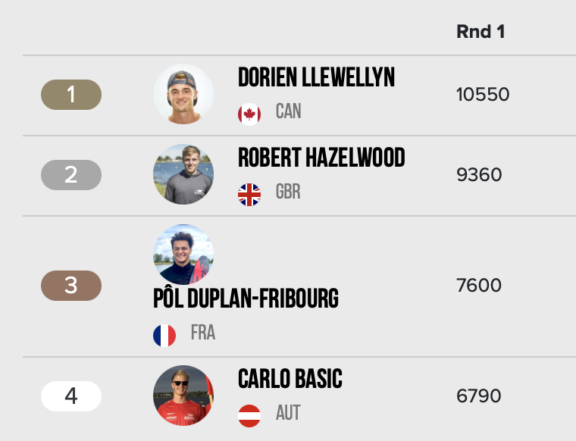 No Jump yet!
Dorien​ Robert​ Pol​ Carlo​ Giannina​ Alice​ Carlotta​
RAVENOL​ Camaro Watersports​ Akquire​ White Cross Québec​ Centre Nautique Pierre Plouffe Tremblant Inc​ kronehit​ Red Bull​
2021 Austrian Crown Is Up For Grabs
World Waterski Open takes place at Lake Plana in Fischlham, Austria
At the Austria stop of the World Waterski Open, the international water-skiing elite will compete in the disciplines of slalom, trick and jumping. Organized by Austria's most successful water skier, Britta Grebe-Llewellyn, the action-packed water sports event will take place on August 7 and 8 from 3 p.m. to 6 p.m. each day with free admission at Planasee in Fischlham, Upper Austria.
After 2020, the 55-year-old American by choice Britta Grebe-Llewellyn will bring international top athletes to her former home country for the second time for a top-class water-skiing event with the World Waterski Open. The event, scheduled for August 7 and 8, is the kick-off of a World Tour whose second stop will be in the USA at the end of the water ski season. At the premiere of the event last year in Steyregg, the crème de la crème of water skiers already showed how exciting and action-packed this type of competition is. This year, the Austrian stop will take place at Lake Plana in Fischlham, Upper Austria.
The athletes must prove their skills in the disciplines slalom, trick and jumping. Only the combination of these three water ski disciplines will be scored. Invited are the top women and men of the world ranking list, eight men (CAN, GB, CZ, UKR, FRA, AUT), as well as four women (GER, ITA). Once again, some of the world's best athletes are taking part, which promises an action-packed event and makes the fight for the podium even more exciting. Last year's two winners, Britta Grebe-Llewellyn's son Dorien Llewellyn and Germany's Giannina Bonnemann will also be back at the start to defend their titles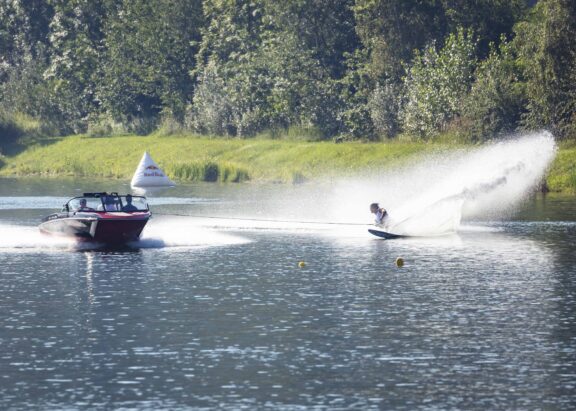 .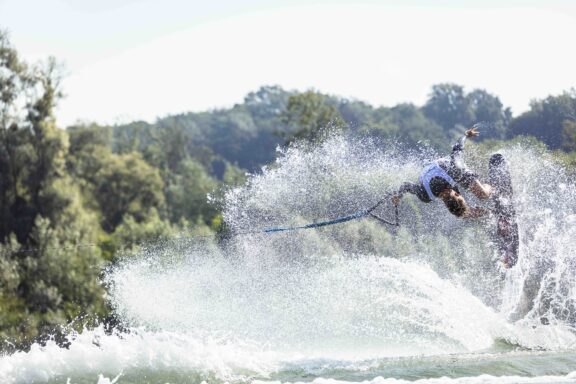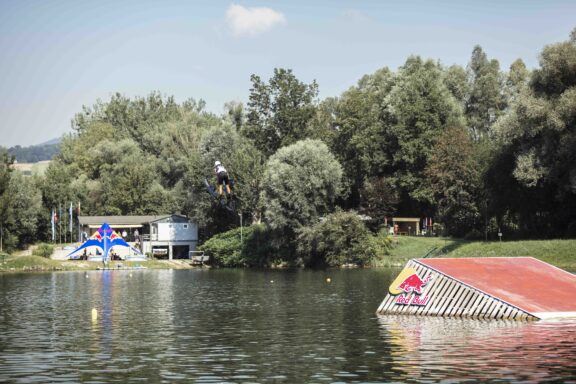 "We are trying to give wings to the sport of water skiing in Austria again and bring a breath of fresh air to Austrian water skiing and I believe with events like this, which are also exciting and entertaining for the spectators, this can succeed. An action-packed afternoon awaits the visitors", organizer Britta Grebe-Llewellyn is looking forward to the Austrian edition of the World Waterski Open.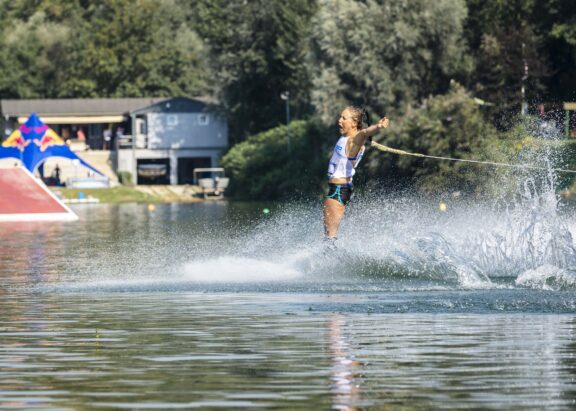 Sectators and fans will have the opportunity to experience the water action live on site. The competitions will take place on both days from 3:00 p.m. to 6:00 p.m. with free admission.
For full details of the Austrian Water Ski Open
---
World Waterski Open findet am Planasee in Fischlham statt 
Beim Österreich-Stopp der World Waterski Open misst sich die internationale Elite des Wasserschifahrens in den Disziplinen Slalom, Trick und Springen. Organisiert von der erfolgreichsten Wasserschifahrerin Österreichs, Britta Grebe-Llewellyn, findet das actionreiche Wassersportevent am 7. und 8. August von jeweils 15.00 bis 18.00 Uhr bei freiem Eintritt am Planasee im oberösterreichischen Fischlham statt.
Nach 2020 bringt die 55-jährige Wahlamerikanerin Britta Grebe-Llewellyn mit den World Waterski Open zum zweiten Mal internationale Top-Athleten zu einem Wasserschi-Event der Extraklasse in ihr ehemaliges Heimatland. Der am 7. und 8. August geplante Event ist der Kick-off einer World Tour, deren zweiter Stopp im September in Florida stattfindet. Bei der Premiere des Events im Vorjahr in Steyregg zeigte die Creme de la Creme der Wasserschifahrer bereits, wie spannend und actionreich diese Art des Bewerbes ist. Heuer findet der Österreich-Stopp am Planasee im oberösterreichischen Fischlham statt.
Die Athleten müssen dabei ihr Können in den Disziplinen Slalom, Trick und Springen beweisen. Gewertet wird nur die Kombination dieser drei Wasserschi-Disziplinen. Eingeladen sind die Top Damen und Herren der Weltrangliste, acht Herren (CAN, GB, CZ, UKR, FRA, AUT), sowie vier Damen (GER, ITA). Mit dabei sind wieder einige der weltbesten Athleten, was einen actionreichen Event verspricht und den Kampf um das Stockerl noch spannender macht. Auch die beiden Vorjahressieger, Britta Grebe-Llewellyn's Sohn Dorien Llewellyn und die Deutsche Giannina Bonnemann werden wieder am Start sein, um ihre Titel zu verteidigen.
Die Athleten müssen dabei ihr Können in den Disziplinen Slalom, Trick und Springen beweisen. Gewertet wird nur die Kombination dieser drei Wasserschi-Disziplinen. Eingeladen sind die Top Damen und Herren der Weltrangliste, acht Herren (CAN, GB, CZ, UKR, FRA, AUT), sowie vier Damen (GER, ITA). Mit dabei sind wieder einige der weltbesten Athleten, was einen actionreichen Event verspricht und den Kampf um das Stockerl noch spannender macht. Auch die beiden Vorjahressieger, Britta Grebe-Llewellyn's Sohn Dorien Llewellyn und die Deutsche Giannina Bonnemann werden wieder am Start sein, um ihre Titel zu verteidigen.
"Wir versuchen dem Wasserski Sport in Österreich wieder Flügel zu verleihen und frischen Wind in den österreichischen Wasserschi-Sport bringen und ich glaube mit solchen Events, die auch spannend und kurzweilig für die Zuseher sind, kann das gelingen. Hier wartet ein mit Action vollgepackter Nachmittag die Besucher", freut sich Organisatorin Britta Grebe-Llewellyn auf die Österreich-Ausgabe der World Waterski Open.
Zuseher und Fans haben die Möglichkeit, die Wasseraction vor Ort live mitzuerleben. Die Bewerbe finden an beiden Tagen jeweils von 15.00 Uhr bis 18.00 Uhr bei freiem Eintritt statt.
2020 MasterCraft Pro Recap
Last Friday and Saturday, some of the best skiing ever at a professional event was witnessed at Ski Fluid! On October 23rd and 24th the 2020 MasterCraft Pro presented by Action Water Sports took place behind the brand new 2021 Pro-Star…records were set, spectators were amazed and the event was a huge success.
Fifty of the world's elite skiers competed over two days in Men's Slalom, Women's Slalom and Men's Jump. The qualification rounds were hotly contested with a ton of personal best performances and 2 records…Manon Costard running 1.5@41 for a new European record and Felipe Miranda flying 233ft for his Chilean record.
After these 2 preliminary rounds the field was cut to the top 6 in each event to battle it out for the title on Saturday afternoon.
Men's Slalom came down to a 3 way run-off for first, with Freddie Winter, Nate Smith and Thomas Degasperi all running 5@41! Nate Smith prevailed in the run-off completing 41off for the 3rd time over the competition and scoring 1@43. Freddie Winter was a close second, only just pulling up short of 6 ball at 41.
Regina Jaquess once again proved her dominance in Women's Slalom taking the win ahead of relative new-comer Elizabeth Montavon in second and Manon Costard in 3rd.
The event culminated in the Men's Jump final which saw some amazing distances. First off the dock, team Fluid skier Jack Crictchley, launched his best jump ever and joined the 230ft club with 231ft or 70.4m. The rest of the field pushed hard all flying between 224ft and 229ft but no one could surpass his mark until the final skier off the dock. Freddy Krueger added the 2020 MasterCraft Pro Jump title to his resume on his second jump with 232ft eclipsing Critchley by only 0.2m! MasterCraft team skier, Taylor Garcia, rounded out the podium with 229ft for 3rd.
This event was sent live all over the world thanks to the WaterSki Broadcasting Company. With innovative camera angles, slow motion replays, dockside interviews, a panel of guest expert commentators and real-time audience competitions…the production rivaled shows by major sports networks and really brought the event to life for those at home.
If you missed it, head to our Fluid Events page or our WorldWaterSkiers club page for links to the full results and archived webcast.
A big thanks to the title sponsors of MasterCraft Boat Company and Action Water Sports along with all of the officials, volunteers and supporting sponsors:
Zero Off, Ski Fluid, WakeHouse.com, Connelly Skis, D3 Skis, HO, Goode, The Boarding School, Denali Skis, Ilmor, Johnson Propeller, GiveGo, Follow Ski Vests/Ropes, Stokes Skis, Edge Bindings, Radar Skis, Coble's Ski School, McClintock's Ski School, WhisperFin, Lead Wake, FlowPoint Method, Babes Boat Care.
Looking forward to the 2021 MasterCraft Pro!!
Holy Cow Records Fall
Dear Skiers and Officials,
We just wanted to take this opportunity to thank all of you for coming and participating in the Holy Cow Cup this past weekend.
We had 3 full days of competition with some amazing results and National records:
Karen Truelove W4 US National Record – 1.5@39
Diego Font U21M Mexican National Record – 3.25@39
Bruce Dodd M6 Canadian National Record – 3930
Dorien Llewellyn OM Canadian National Record – 11460
We also had a pending World U21 Trick Record by Pato Font with 12220!
And Dorien Llewellyn was only 2 overall points of setting another World Overall Record with incredible scores of 5@39, 222ft, and 11090.
The official results have been uploaded and a link can be found at:
While you are there, please check out all the information for the MasterCraft Pro presented by Action Water Sports that will be hosted at Ski Fluid this coming Friday and Saturday.
We hope you can make it back out to watch the best skiers in the world compete or tune in to the live webcast by TWBC.
Thanks again and a special note of appreciation to all of the officials who worked some long days to ensure the event was a success…we couldn't do it without you.
Cheers,
Kyle Eade
Ski Fluid, LLC.