Kreg Llewellyn
CAN | 51yrs |
Profile
Current Age:

51yrs

Place of Birth:

Innisfail, Alberta, CAN

Hometown:

Dodds Lake, Innisfail, Alberta, CAN

Currently Reside:

San Marcos River Ranch, Martindale, TX, USA

Height:

1.78 m / 5'10" ft

Weight:

79 kg / 175 lbs

Stance:

Left

Spouse:

Krista

Siblings:

Jaret

Children:

-
Skiing Background
Started Skiing:

4 yrs

Who Got Me into Skiing:

Dad & Mom, Grandfather had a cabin at Sylvan Lake, we were there every weekend

My Ski Site(s):

Dodds Lake Alberta and San Marcos River Ranch Texas

My Coaches:

Don Llewellyn, Bruce Dodd, Mike Ferraro, Jaret Llewellyn,

Started Competing:

9 yrs

Strongest Discipline:

Overall

My Waterski Idol:

Sammy Duval, Jaret Llewellyn, Dorien Llewellyn

My Waterski Goal:

-
Accomplishments
SL Practice P.B:

2@10.25m - 58kph

TR Practice P.B:

-

JP Practice P.B:

200-210 meters

SL Tournament P.B:

4@10.75m - 58kph

TR Tournament P.B:

11300 points

JP Tournament P.B:

202 ft meters

1st Tournament:

-

1st Tourny I Won:

-
Ski Equipment
Slalom Ski & Bindings:

-

Trick Ski & Bindings:

Goodman

Jump Skis & Bindings:

Goodman - Wiley's

Favorite Boat:

Malibu
Fun Facts
Hobbies:

Ice Hockey, Surfing, Snow Skiing, Carpentry

Favorite Ski Song:

Newsboys - We Believe

Worst Ski Injury:

ruptured patella tendon, torn ACL

Favorite Food:

Sushi - clean food

Cross Training Activity:

Ice Hockey, Flow Riding, Snow Skiing, weight lifting
Career Highlights
Pro Titles:

World Titles:

International Titles:

2x US Open - Overall Champion
1x Masters - Trick Champion
1x Moomba - Overall Champion
1x US Open - Trick Champion


Regional Titles:

National Titles:

Other Highlights:

24 Canadian National Records
My Story
Kreg Llewellyn got an early start to his water ski career, frequenting Sylvan Lake with his family Don, Chris, and brother Jaret at the family cottage. At age six, he entered his first tournament, the Alberta Summer Games at Sylvan Lake and was inspired by Canadian Slalom Champion Bruce Dodd. Kreg is one of Canada's most successful skiers of all time. Known for his consistency and international dominance in overall, individual performances in jump, innovation in tricks, and strength in slalom. He was a commanding force on the water ski circuit for over twenty years. Kreg's first year on the Canadian National Team was 1984 in Göteborg, Sweden; and, in 1991, Kreg's scores led Team Canada to their first World Team Title in Villach Austria. Winning the world team title in Villach 1991 was a significant moment in history, since the United States previously dominated all previous world team titles. Subsequently, Kreg followed these performances to win world team titles in Singapore 1993 and in Milian Italy 1999.
Kreg is known as an innovator that pushed the sport of waterskiing to new levels. Kreg was the first to perform SL5B, SL5F, SL7BB, RSLO, Double Mobius FF. Other innovations were the first to use a speed suit in jumping (borrowed from Steve Bush) and the first to do a back flip on a wakeboard (Skurfer) in early 1988. After this, Kreg was hired by Tony Finn (inventor of Skurfer /wakeboard), to promote Skurfer, making him the first sponsored wakeboarder in history.
Tournament Scores

(This is in Beta and should display all your Scores from IWWF sanctioned tournaments)
Sorry, this athlete does not have any scores for the last year.
Photos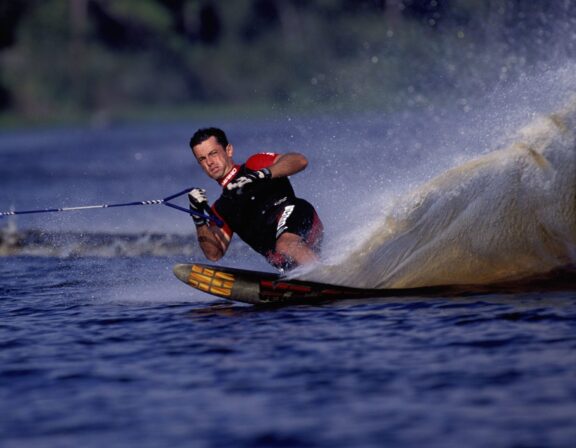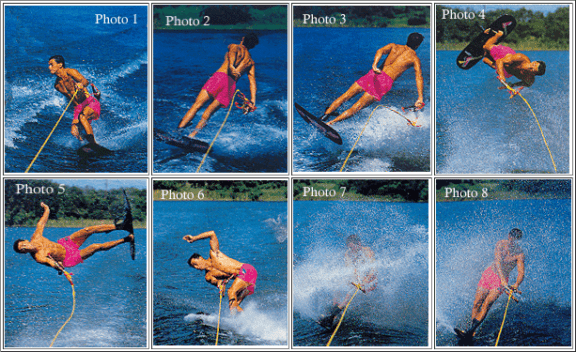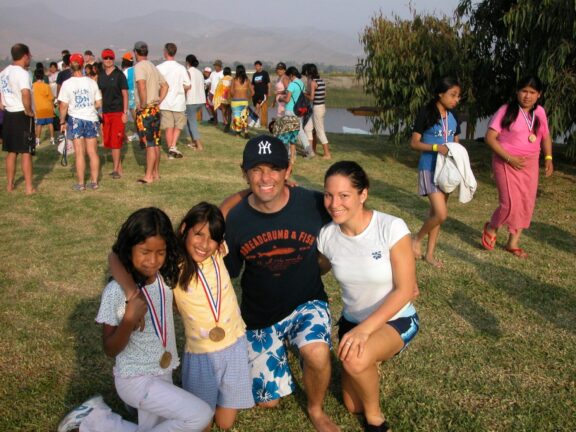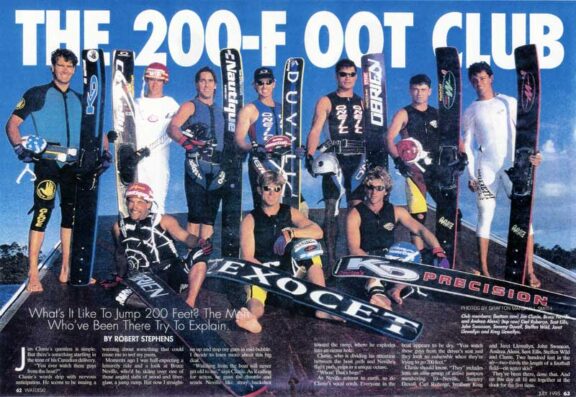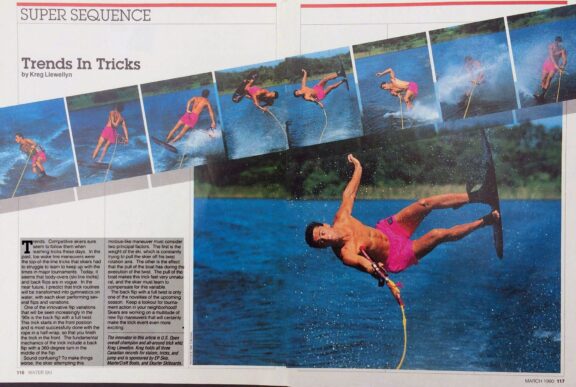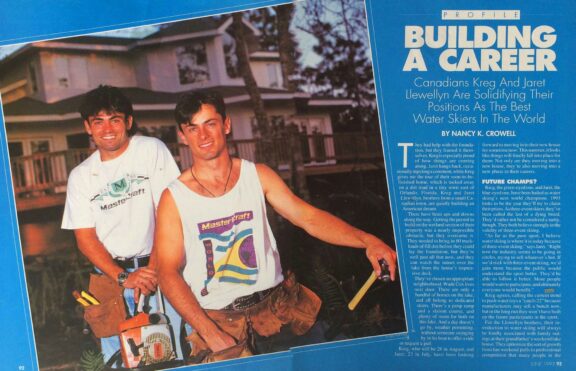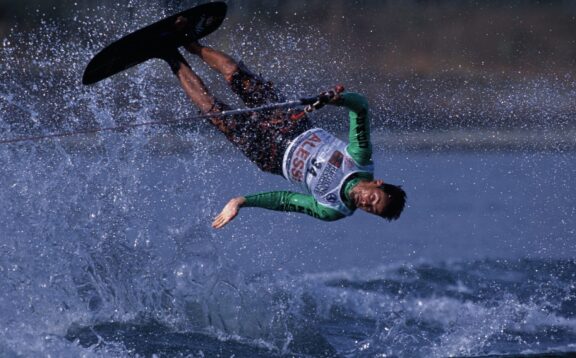 Hall of Fame
Alberta Hall of Fame