WWS Calgary Cup, "GAME ON", in Alberta, Canada July 29-31
WWS CALGARY CUP
Coming off the 1st tour stop in France, the WWS Overall World Tour will make its 2nd stop in the great white north of Canada, July 29-31. Calgary is the home of one of the largest and most well-known Rodeos on the planet, and unless you have been living under a rock you will know it's the Calgary Stampede, a must on anyone's bucket list! Calgary will play host to the men and women of the WWS Overall Tour at the site of the 2009 World Water Ski Championships, The Lake of Cast in Stone/Predator Bay Water Ski Club.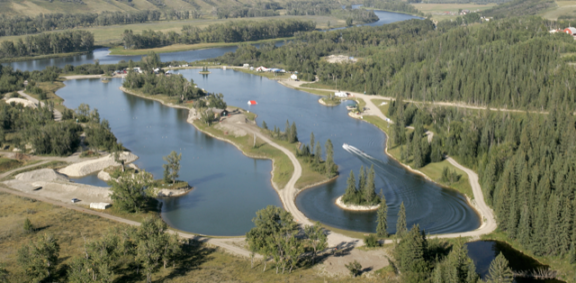 Predator Bay, "Pbay", has held both national and international events on all levels of the sport, including the Calgary Pro Shootout. The picturesque lakes, surrounded by trees and wildlife on all sides, will give the overall skiers another brilliant opportunity to not only compete against one another for valuable tour points but also to experience one of the most beautiful lakes in the world.

WWS Calgary Cup is presented by Calgary Tourism, in partnership with World Water Skiers, and with the support of Red Bull as the Tour Title Sponsor, this event promises to be one of the most-watched events this year. MasterCraft boats will be pulling these incredible athletes, who will showcase their skills to all the fans venturing down to The Lakes of Cast in Stone. The Calgary Cup will be streamed live – via the WWS Calgary Cup page, on Sunday at 3 pm MT for the world to see, but there is "NO BETTER WAY" to match the thrill of feeling the speed and g-forces these athletes are pulling, than in person.
The WWS Calgary Cup will be one of four stops on the Overall Tour, which has progressively been building over the past two years, with the intent to continue to expand. Two events were held in 2021, one in Austria and one in the United States. Jaret Llewellyn, from Innisfail Alberta, is one of the main driving forces behind the Overall Tour and has done so because of the strong partnerships he has built during his entire career as a CAN Professional Athlete. This tour is meant to increase the number of high-level events, where three-event specialists are the focal point, to increase their exposure and grow participation. The tournament will be a Pro-Am format, where Canada's top junior overall skiers will be invited to compete with the world's best Pros. Nations represented on the Overall Tour include Canada, USA, England, Ukraine,
Germany, Australia, Italy, and Chile. Athletes to watch for include Canadian National Team Member Dorien Llewellyn, who is the current World Trick Champion and silver medallist in the Overall Event at the 2021 World Championships.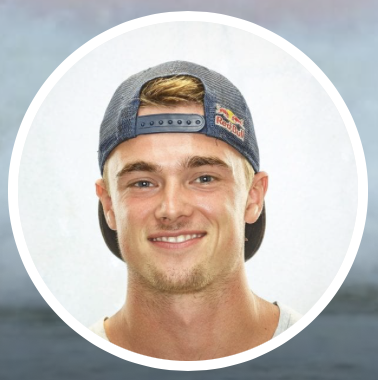 Dorien has previously set the Overall World Record on two occasions in 2021. Current World Overall Champion Joel Poland (GBR), former World Champions Martin Kolman (CZE), and Felipe Miranda (CHI) will not go down without a fight. 
On the women's side, Paige Rini, another Canadian National Team member, who finished on the podium in 3rd place at the 2021 World Championships, will be taking on current World Champion Sasha Danisheuskaya and USA top skier Brooke Baldwin. The cards are stacked, the "GAME" just needs to be played! Check out the line-up of the world's best overall skiers coming to the WWS Calgary Cup under the participants' tab on the WWS site.
In conjunction with the WWS Calgary Cup, a slalom event celebrating Predator Bay's 25 years as a club will be held to encourage local, regional, and national athletes to compete. This additional event will be a further draw to attract skiers to the WWS Calgary Cup weekend. In total we expect around 100 athletes to compete July 29 – 31. Water Ski & Wake Alberta, Water Ski Canada, and MasterCraft boats are big supporters of grassroots skiing, so the Pbay club will also host a Vern Oberg rec slalom event, providing the opportunity for young kids, new to competing, to engage in this incredible family sport.
Predator Bay has hosted a number of large national and international tournaments, but this one is extra special as it is the 25th Silver Anniversary of the Predator Bay Ski Club. There will be a huge party in the "Shuswap Ski & Board Zone", watching the best waterskiers in the world go at it, so don't miss out and be part of this historical event.

Be in the know and click on all the tabs on the WWS Calgary Cup Event Page, we would appreciate it if you hit the share button for this event, so all your friends and family can be part of the party.
*URGENT *download the PARKING PASS
now so you don't forget, as you will not get in without it!
This helps us understand the numbers to better serve you!
Records at the Fluid Summer Showdown
The 2022 Fluid Summer Showdown was held last weekend (June 17-19) and featured some of the best skiers in the world competing for World Ranking List scores and attempts at National and World Records.
Erika Lang made history tricking 11420 in the second round of competition setting a new pending Women's World Trick Record!
Other National Records included:
Tia Byrne 1@35 Pending G2 Slalom Record
Lexi Abeslon 2@35 Pending G2 Slalom Record
Aaliyah Yoong 4@35 Pending Malaysian and Asian Slalom Record
Aaliyah Yoong 8080 Pending Malaysian and Asian Trick Record
Aaliyah Yoong 41.9m Pending Malaysian Jump Record
Elliot Westlund 53.4m Pending Swedish U17 Jump Record
Jake Abelson 11490 Pending B4/B5 Trick Record
Lexi Abelson 5910 Pending G2 Trick Record
There were also a ton of personal best and notable performances:
Neilly Ross 10760
Pato Font 11800 plus all 3 rounds
Jamie Calhoun 2@41
Jessie Dobbertin 4.5@38
Graham Fizer 3@39
Reagan Baxter 2.5@39
Quinn Haines 203ft
Thanks to Lynn Novakofski photos from Friday and Saturday have been posted to this WWS tournament page.
A big thank you to all of our officials who volunteered their time to help run this event and a special thanks to Becky Bartlett (Chief Scorer) who flew in to score the tournament along with Layne Moroney for stepping in as Chief Judge.
We are looking forward to our next event in July which is already completely full for 3 days. We still have room for the September and October tournaments but please sign up soon here on WWS if you wish to reserve a spot.
All the best for the rest of the season!
2022 Fluid Summer Showdown Running Order
The 2022 Fluid Summer Showdown begins on Friday 17th June with 3 days of exciting competition.
A schedule and running order has been posted below.
https://worldwaterskiers.com/wp-content/uploads/2022/06/2022-Fluid-Summer-Showdown-Running-Order.pdf
Each day will start at 8am.
Looking forward to a great event!