2019 Moomba Masters – Prelims Wrap Up
The preliminary round… Some believe it to be a free round, yet all feel the nerves of the first round of the Moomba Masters. After spending most of the year on pristine lakes with optimal conditions, the first set back on the Yarra can be a rude awakening to many and unfortunately can leave the long trip over with a great sense of disappointment.
As always, the Yarra river has awakened to claim its first few victims. Among the most notable upsets, Jonathan Travers, Whitney McClintock-Rini, and Aliaksei "Ace" Zharnasek. The river decided to once again remind the ski world why Moomba is an impossible tournament to master. Jon seemed to be in fine shape heading into 3 ball at 11.25 meters, when the river reached up to drive his fin out of the water. Whitney showed her usual dominant self in slalom, finishing top seed in the first round, but surprisingly failed to qualify in tricks, landing heavy on her half-twist to blind and taking a hard fall. Ace, on the other hand, experienced a one in a million accident, with his back binding ripping off the tail of his ski on his first two flips, causing him to loose control mid trick on his second flip. All three of their performances will be missed, but the show goes on.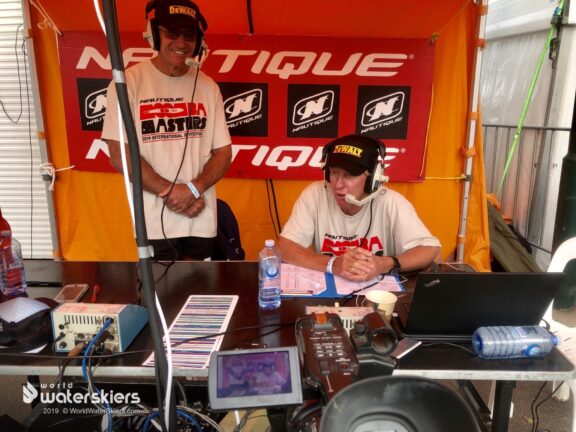 There were many notable performances on the first two days of competition this year. Robert "Pig" Pigozzi surprised many by tying the course record of 3 at 10.25 meters on his very first set on the Yarra river, a feat never previously accomplished by any first timer. Pigozzi's new equal course record did not last long though, as Will Asher of Great Britain took to the water only a few skiers later and smashed the record with an incredible score of 5 at 10.25 meters. Pato Font and Martin Kolman put on a clinic in Men's tricks, both tricking above 11,000 points, with Pato sitting only 200 points behind the leading Kolman. Freddy Krueger sent a message to the rest of the field that Ryan Dodd's Moomba title is his for the taking, but as always, nothing can be taken for granted on the river.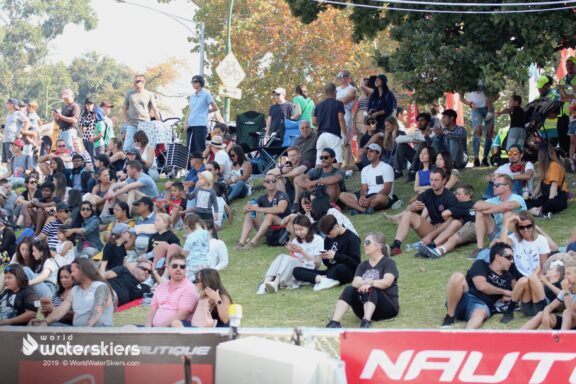 On the women's side of things, hometown hero Jacinta Carroll is looking to break Deena Mapple's consecutive professional event wins record of 39, closing in with 35 jump titles in a row. She once again, looked to be in a league of her own when the jump event begins. Neilly Ross and Anna Gay made their return to the river, finishing 1st and 2nd respectively after the first round, Neilly taking the lead with 10,220 points. As mentioned, Whitney McClintock-Rini heads into the semi-finals day ahead of Manon Costard and the rest of the women's slalom field as the defending champion.
As is customary, the junior awards were given out after the preliminary round of Open. Many juniors skied exceptionally well, but Sade Ferguson showed why she is a potential Overall super star in the making. She posted great scores in each event, taking home the junior title in Slalom, Jump, and Overall. Pato Font, not only tricked a course record on the river with 11,200 points, but also set a new junior world record with said score, which he immediately broke in the Open division with 11,240 points.
---
PostTags:

Credit:

Dorien Llewellyn

Source:
---