Athletes heading back to Melbourne's 2018 Nautique Moomba Masters March 9/12
One year ago, Australia's Nautique Moomba Masters attracted over 200,000 spectators. As part of Melbourne's annual Moomba Festival, 1.2 million people also visited this spectacular downtown Yarra River site to enjoy the activities. As a sports spectacle, few events in the world can match these unique Labour Day celebrations.
NAUTIQUE 2018 MOOMBA MASTERS – thrills at night in Downtown Melbourne (Photo Dan Oliver)
Moomba has a special story to tell this year. Born in 1971, Scot Ellis (USA), known as Rocketman to his many worldwide Waterski fans, will once again take part in the most extreme sport of all, Waterski Jump. He first competed here in 1988. To be still capable of hitting the Waterski Jump Ramp at over 100kph and beyond 60m distance exactly thirty years after his first experience here as a junior, is unheard of! Ellis has confirmed that he is not coming to Australia for a vacation – he is chasing a Moomba Masters podium place. This piece of history is not to be missed.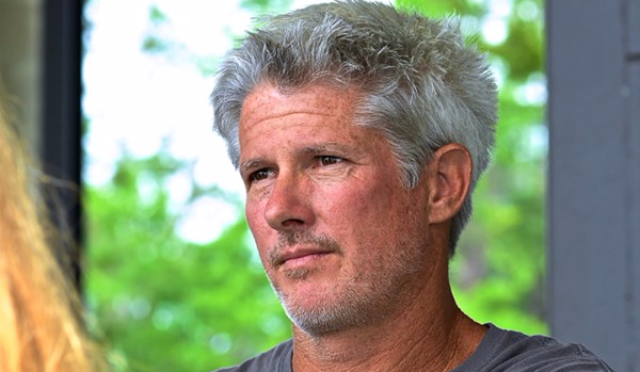 Extreme Sport Jumper Scot Ellis (USA) takes on a unique 30-year Moomba challenge 
Australian Wakeboard legends Harley Clifford, Tony Iacconi, Nick Rapa and Cory Teunissen, will take on USA stars Mike Dowdy, Noah Flegel and Guenther Oka. That promises to produce very special results in the shadow of Melbourne's towering skyline.
The starting list of the 58th Moomba Masters Waterski and Wakeboard Championships includes five World Waterski Champions and athletes from 19 countries affiliated to the International Waterski & Wakeboard Federation (IWWF). These include Australia, Argentina, Austria, Belarus, Canada, Chile, Denmark, France, Great Britain, Germany, Italy, Japan, Republic of Korea, Malaysia, Mexico, Peru, Russia, Switzerland and USA. With so many current IWWF World Waterski Champions scheduled to compete, all eyes will now focus on who are the most in-form athletes for this new season of 2018.
Recently crowned IWWF World Slalom Champion, Freddy Winter (GBR), took fifth place here a year ago, losing out to two-time World Slalom Champion Thomas Degasperi (ITA) for the title. He will now have a point to prove here on the Yarra River.
IWWF World Slalom Champion, Freddy Winter (GBR), now focuses on the 2018 Moomba Masters title
Canada's Ryan Dodd, crowned IWWF World Jump Champion last September in Paris, must now take on the reigning Moomba Jump Champion, superstar Freddy Krueger (USA). That duel promises to be a spectacular one as Krueger has accumulated a staggering eight World Jump Records to date.
To ensure that the home crowd has an Australian World Champion to support, their own Jacinta Carroll is not only the current World Jump Champion and Moomba Masters Champion but she also set a course record here last year with a massive distance of 56.7m.
The new IWWF World Tricks Champion Neilly Ross (CAN) is also the defending Moomba Champion and may well take that gold medal home again. Finally, Whitney McClintock Rini (CAN), Moomba Masters Overall Champion, is rarely off the podium and is more than likely to hit the Melbourne headlines.
Once again, the new Nautique 200 and Nautique G23 boats will provide the excellent consistency and support services for all competitors during this unique festival on the water.
IWWF World Slalom Champion, Freddy Winter (GBR), now focuses on the 2018 Moomba Masters title
Organised by the Victorian Water Ski Association and sanctioned by the International Waterski & Wakeboard Federation (IWWF), live scores will be available throughout the March 9/12 championships.
Action Water Sports Opens New MasterCraft Boat Dealership in Central Florida
POLK CITY, Fla., Feburary 23, 2018 – One of MasterCraft's largest dealers, Action Water Sports, will be opening a new boat dealership in Polk City, bringing a new level of MasterCraft service and support to the Central Florida boating community this summer.
"We couldn't be more excited to have Action Water Sports open a new dealership in this critical market," said MasterCraft VP of Global Sales and Marketing, Jay Povlin. "We at MasterCraft have a lot of respect for the team at Action Water Sports and are excited to have them supporting our MasterCraft owners in Central Florida."
The new location was purchased from USA Waterski located off I-4 in Polk City. "We've been working with Action Water Sports for just over a year, and we are very excited to see the building and Lake continue to be utilized with our goals of promoting the growth and development of recreational watersports," said USA Water Ski and Wake Sports Foundation Chairman of the board, Tony Baggiano. "We couldn't be happier that a current USA Waterski member is purchasing the building and wish them success with the new MasterCraft dealership in the years to come."
The new dealership will feature:
MasterCraft Boats
State-of-the-art proshop and service center
Lake Grew, which will be used for product demos, events, and ski school
We are also happy to announce a new affiliation with Ski Fluid and Kyle Eade, the current ski school operating at Lake Grew adjacent to the facility. Kyle will continue to offer a world-class coaching experience behind a MasterCraft ProStar in association with Action Water Sports. "I'm very excited to work with a team that has a passion for waterskiing like Action Water Sports" said Ski Fluid Owner, Kyle Eade. "This new dealership will be great for watersports enthusiasts and will take my student's experience to a whole new level."
For more information on the new location or Action Water Sports, visit www.actionwater.com or contact Jathan Koetje by email at jathan@actionwater.com.
Latrobe International Starts 3rd March
The Latrobe City International starts in a weeks time. The victorian Waterski Association with the Latrobe City Council& the Latrobe Valley  Waterski Club, invite you to be part of the 2018 Latrobe City International Open. In their inaugural year, they saw the top slalom skiers from around the world battle it out in a head to head format for the 2016 Tiltle, however in 2017, they introduced 3 individual events in 1, the slalom championship, the overall championship and the Moomba Masters LCQ.
We will provide you with the link tothe webcast shortly, but in the meantime you can check out the skiers and event schedules on our website https://worldwaterskiers.com/tournament/18aus316/.  We will also be using the WWS realtime live scoring app to give you a verbal commentary of every pass and jump of the event.
Junior Moomba & Moomba Masters Starts 7th March
The Moomba Masters International Invitational Championships are conducted each March as part of the Moomba Water Festival on the Yarra River in Melbourne. The championships are conducted by the Victorian Water Ski Association and pulled exclusively by Nautique.
The event attracts the world's best skiers in the disciplines of Slalom, Trick, Jump, Wakeboard and Barefoot, who all vie for the coveted honor of winning a Moomba Masters title.
During the Moomba Masters, there are also displays from the VWSA Ski Show division, for the thousands of spectators who line the banks of the Yarra River to watch the action on the water.
Tournament Council introduces weekly rankings
The IWWF Tournament Council has introduced a new weekly ranking. The rankings will be published weekly, each Tuesday including all tournaments submitted by the previous Monday. The list will be retained for reference and historical purposes.
The list is available here:
New Weekly Water Ski Rankings
There is also a separate link in the Water Ski Ranking section in the left column of this page.
The list can be presented by country or region as well as individual.
Bulletin 1 for the U17 World Championships
Bulletin 1 for the U17 World Championships is now available